Urban Health 360 Board
Our Board of Trustees serves as our governance anchor.
Members of the Board are distinguished in law, gender equity, economic and public policy, global population health, food security and insecurity, education, community organization and development, strategic communications, and finance. They are leaders in global, national, and local organizations.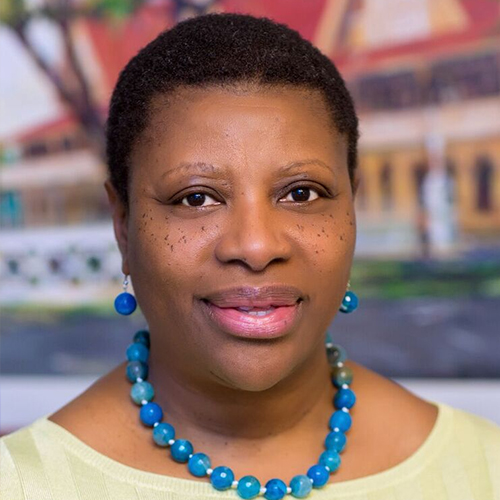 ---
Dr. Yonette Felicity Thomas is the founder and president of UrbanHealth360, an organization of multidisciplinary thinkers centered on a people-oriented, community-focused approach to urban health. Dr. Thomas is a globally acknowledged thought leader, urban health champion, and an advocate for valuing the health of women and girls as an economic imperative. A social epidemiologist/medical sociologist by training, she has served as the chief of Epidemiology at the National Institute on Drug Abuse in the National Institutes of Health, held academic positions at University of Miami Miller School of Medicine and Howard University, and as a vice president for research. She founded Borjoner International and Strategic Transitions to influence the progress, health, and wellbeing of individuals and communities across the world. As a founding board member of Women's Economic Imperative (WEI), she leads the organization's focus on the health of women and girls as an economic value. Her work as global advisor for Evidence for Sustainable Human Development Systems in Africa (EVIHDAF) and the Centre for Urban Health and Development within the Asian Institute of Poverty Alleviation (CUHD-AIPA) extends her focus on the global south and the realization of the Sustainable Development Goals in this last decade. She is the Associate Editor for Women and Girls for Cities & Health.
She is a founding board member of the International Society for Urban Health (ISUH) and recently led the organization into sustainability by serving as the inaugural executive director (as a board member) and has served as a science advisor for urban health to the New York Academy of Medicine. She is a founding board member and former vice president of the Interdisciplinary Association for Population Health Science (IAPHS) and served on the Steering Committee of the National Hispanic Science Network on Drug Abuse for more than a decade.
She served on the National Academy of Sciences Committee on Revisions to the Common Rule for the Protection of Human Subjects in Research in the Behavioral and Social Sciences. Her primary research and publications have focused on the social determinants of health, health disparities, the health of women and girls as an economic value, the social epidemiology of drug abuse and HIV/AIDS and the link with geography, including edited volumes: Geography and Drug Addiction, Crime, HIV, and Health: intersections of Criminal Justice and Public Health Concerns.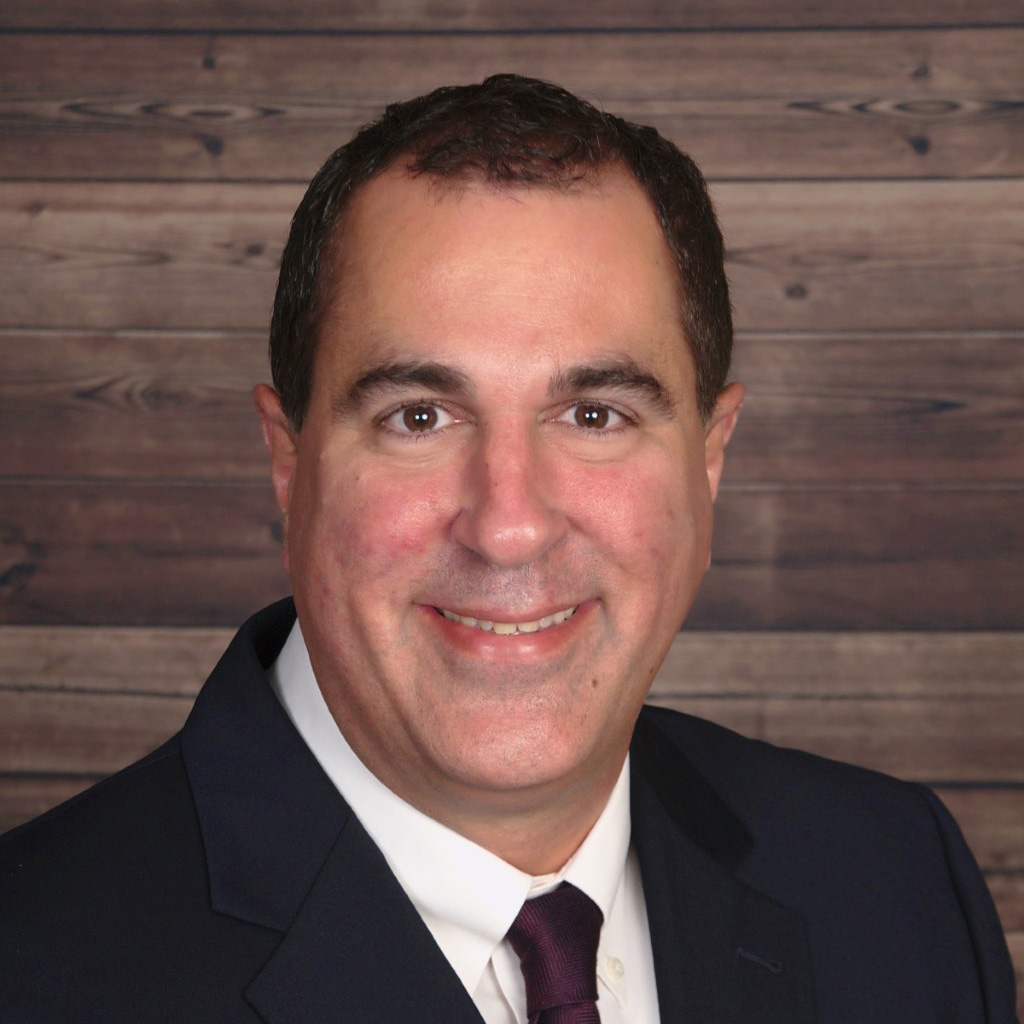 Secretary and Legal Advisor
---
Mr. Suhar practiced law in Maryland for almost 10 years exclusively in the area of community association law. He has developed extensive experience in providing general legal representation and debt collection services for condominiums and homeowners associations across the State of Maryland. This experience includes debt collection, covenants enforcement, bankruptcy, foreclosure, corporate law, fair housing laws and civil litigation. Mr. Suhar specializes in providing community associations with a review and analysis of their governing documents, relevant statutes, and case law necessary for the association's efficient operation and for keeping property values high.
Mr. Suhar has practiced regularly in both the District and Circuit Courts of Maryland. He has successfully handled numerous covenants enforcement cases in the Circuit Court, and has argued in the Maryland Court of Special Appeals.
Mr. Suhar is a native of Cincinnati, Ohio. He is a 1994 graduate of the University of Cincinnati, having earned a Bachelor's in Urban Planning. In 2002, Mr. Suhar graduated from the University of Dayton, School of Law. While in law school, Mr. Suhar competed on the Bankruptcy Moot Court Team, which traveled to New York. He also served indigent clients as part of the University's Law Clinic. Mr. Suhar was also a member of the Phi Alpha Delta Law Fraternity.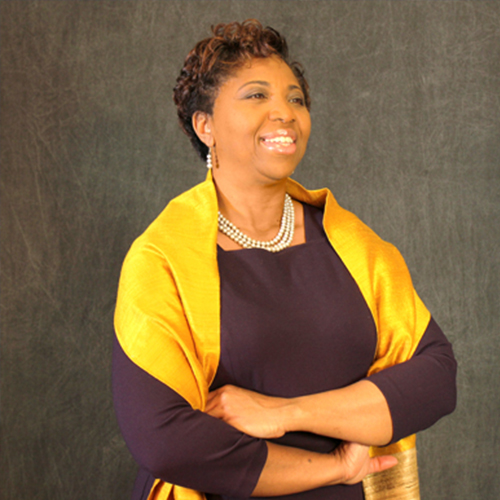 ---
As Founder and CEO of the Women's Economic Imperative (WEI), Dr. Margo Thomas serves as a catalyst for initiatives aimed at increasing opportunities for the economic empowerment of disadvantaged and under-represented groups around the globe.
Throughout her career spanning more than two decades as a senior official at the World Bank Group, Dr. Thomas has provided policy advice to over fifty national and sub-national governments.
Dr. Thomas successfully completed her appointment as the Chief of Secretariat for the United Nations Secretary-General's High-Level Panel on Women's Economic Empowerment in 2017. Under the Argentinian Presidency of the G20, she was appointed as Co-Chair of the 2018 Think 20 Task Force on Gender Economic Equity. Dr. Thomas was invited by the Japanese Presidency to continue her work and serve as Co-Chair of the 2019 Think 20 Task Force on the 2030 Agenda for Sustainable Development. Under the 2020 Saudi Arabian Presidency of the G20, Dr. Thomas is a member of the COVID-19 Response Task Force and the Social Cohesion Task Force. Dr. Thomas has been appointed as an inaugural Global Solutions Fellow.
With a Doctoral Degree in Public Policy and Private Sector Development from the University of Manchester, Margo's areas of focus include trade and competitiveness, business environment reform, regulatory reform, investment policy, and women's economic empowerment.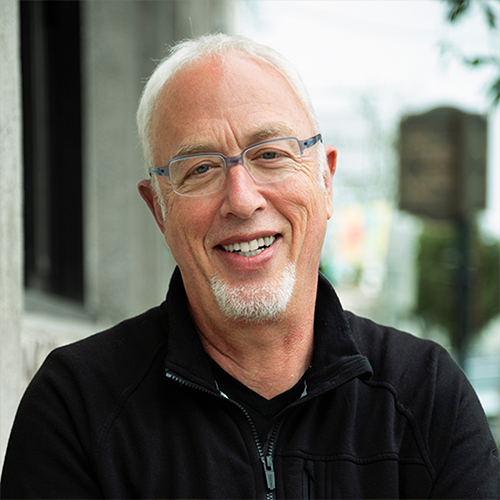 Board Member – Strategic Communications
---
In 2003, Mark helped create the first social network for the TED Conference. Mark's been on the leading edge of software development for more than thirty years. In 1984 Mark helped develop 3D animation software known as Maya, which revolutionized how the world is entertained. Working with major studios, he introduced the world to computer-generated animation and received many accolades - including several Sci-Tech awards and an Academy Award.
Mark is currently a partner with Karerra Capital. He guides a team of seasoned entrepreneurs, investors, data scientists, and technologists as they help corporate and startup clients innovate and reinvent themselves in a complex business environment.
As the host of the Hacking the Red Circle Podcast and Executive Producer of TEDxSantaBarbara, Mark is continually looking for 'Ideas Worth Spreading.' Mark gave his first TED Talk at TEDxFargo in 2018 called "See What You Think." His show Making Waves: Conversations with Influencers and Disruptors attracts talented professionals to talk about the Pandemic, Social Justice, and the issues related to our new reality.
Mark is the Showrunner, Host and Executive Producer of ten podcasts, including a new form of audio education, called a PodClass, developed with California Lutheran University's School of Management. Mark focuses on using strategic storytelling to help brands and organizations develop communications to powerfully connect them with audiences.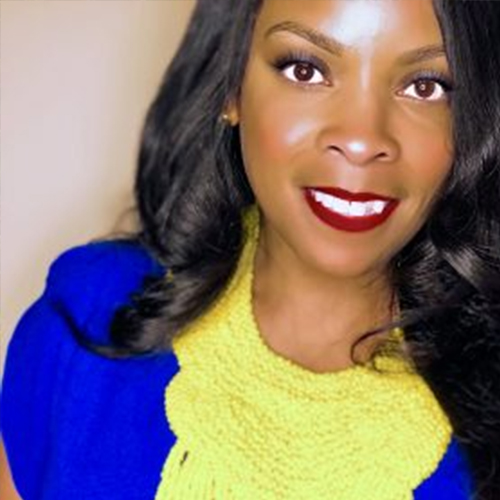 Board Member – Health Disparities
---
Wizdom Powell is Director of the Health Disparities Institute and Associate Professor of Psychiatry at UConn Health. She serves as the President of the American Psychological Association, Division 51 Men and Masculinities, and is an honorary professor at the University of KwaZulu-Natal in Durban, South Africa. Formerly, Dr. Powell was Associate Professor at Health Behavior at UNC-Chapel Hill's Gillings School of Global Public Health and Research Associate Professor in UNC's Department of Social Medicine. Dr. Powell also served as Associate Director of the Center for Health Equity Research, faculty member at UNC's Lineberger Comprehensive Cancer Center, and Director of the UNC's Men's Health Research Lab.
In 2011-2012, she was appointed by President Obama to serve as a White House Fellow to Secretary of Defense Leon Panetta. In this role she provided subject matter expertise on Military Mental Health (e.g., PTSD, Suicide, and Military Sexual Trauma). Her community-based research focuses on of the role of modern racism and gender norms on African American male health outcomes and healthcare inequities. She has published numerous peer-reviewed articles and book chapters including ones in the American Journal of Public Health, Journal of General Internal Medicine, Behavioral Medicine, and Child Development.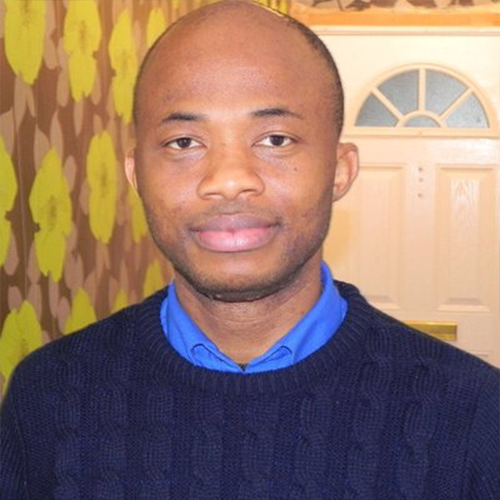 Board Member – Community Development
---
Oboh Achioyamen is a medical doctor with a passion for community development and public health. He is skilled in intercultural communication, strategic partnerships, public speaking, organization leadership and possesses great interpersonal skills. His passion has led to initiation of several charitable organizations aimed at improving the health and wellbeing of members of the society. Achioyamen is also the founder of Precious Gems Charity, international. A charity aimed at improving the wellbeing of women and girls.
He is a member of the governing council of the Bolton NHS Foundation Trust. He is also a member of the steering committee for the urban health session of the European Public Health Association (EUPHA).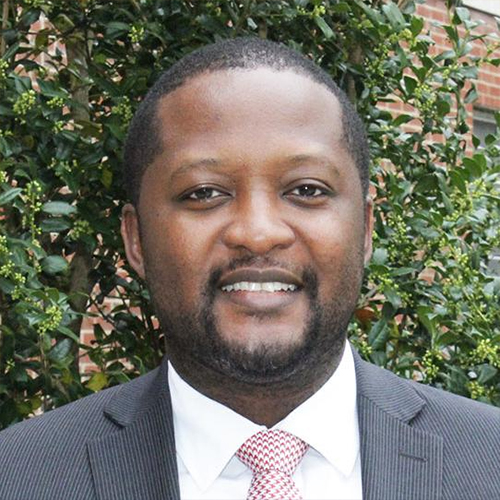 Osondu Ogbuoji, MBBS, MPH, ScD
Board Member – Health Systems & Health Governance
---
Dr. Ogbuoji is an Assistant Research Professor at DGHI and Deputy Director at the Center for Policy Impact in Global Health at DGHI. His primary research interest is in making health systems work better for the poor. At the center, he investigates the health and economic effects on the population when countries transition out of receiving development assistance for health. Part of this work includes estimating the benefits from financing global public health goods that benefit low- and middle-income countries and evaluating innovative approaches for domestic resource mobilization for health. Dr. Ogbuoji holds a medical degree (MBBS) from University of Ibadan, a Master of Public Health (MPH) degree and certificate in international health policy and financing from Johns Hopkins University, and a Doctor of Science (ScD) in Global Health from Harvard University.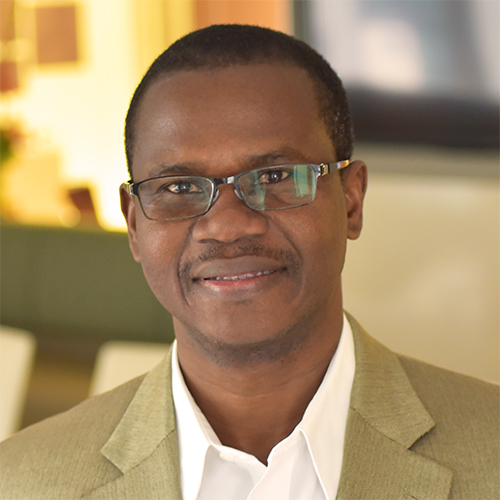 Board Member – Global Health
---
Alex Ezeh is a Dornsife Professor of Global Health at the Dornsife School of Public Health, Drexel University, and he was a Distinguished Visiting Fellow at the Center for Global Development. Previously, he served as the founding Executive Director of the African Population and Health Research Center (APHRC) and, over a period of 17 years, guided APHRC to become one of Africa's foremost regional research center addressing population, health, education and development issues. Dr. Ezeh initiated and directed the Consortium for Advanced Research Training in Africa (CARTA) and the African Doctoral Dissertation Research Fellowship programs to strengthen doctoral training and the retention of academics at African universities across sub-Saharan Africa.
Dr. Ezeh has served on numerous non-profit boards and several Lancet Commissions including the Rockefeller Foundation-Lancet Commission on Planetary Health, and the Lancet Commission on the Future of Health in Africa. He also Co-Chaired the Guttmacher Lancet Commission on Sexual and Reproductive Health and Rights, and is a member of the Vatican-Lancet-Mario Negri Commission on the Value of Life and the Lancet Commission on Health in Nigeria.
Dr. Ezeh is an honorary professor of public health at the University of the Witwatersrand, South Africa, and holds an honorary Doctor of Science from KCA University, Kenya. He received his MA and PhD in demography from the University of Pennsylvania, and MS and BS in Sociology from the University of Ibadan and Abia State University, respectively, both in Nigeria. He is the recipient of The World Academy of Sciences' 2018 Prize for the Social Sciences, and the London School of Hygiene and Tropical Medicine and Royal Society for Tropical Medicine and Hygiene's 2020 George Macdonald Medal.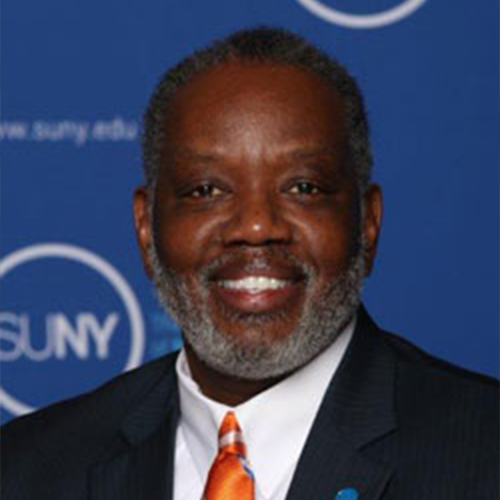 Board Member – Food Security
---
As the Senior Advisor to the Chancellor and Student Advocate, Dr. Graham provides systemwide leadership in furthering SUNY System Administration's academic priorities and campus efforts to improve access, retention, and success of all SUNY students. He serves as a member of the Chancellor's Executive Leadership Team and is the principal spokesperson for SUNY initiatives and efforts related to student life including policy development, review and consultation with SUNY Administration partners, campus leaders, and Chief Student Affairs Officers. This collaboration includes the Student Voices Action Committee representing every sector; University Centers, Comprehensive Colleges, Technical and Community Colleges to advise on critical issues and advance student centric priorities. He also works closely with Student Assembly and serves as the liaison on the Student Life Committee for the Board of Trustees. Dr. Graham provides oversight for all systemwide Educational Opportunity Programs including the Educational Opportunity Centers for Academic and Workforce Development.
Dr. Graham facilitates the coordination and sustainability of the Systemwide Student Mental Health and Wellness Task Force and the Food Insecurity Task Force to ensure a safe living and learning community for all students. He serves on the Steering Committee of the SUNY COVID-19 Re-Opening Task Force and Chairs the Student Wellness Working Group and the SUNY Systemwide Athletics Working Group. His administrative team provides coordination and support for students with Disabilities, Diversity and Adult Learners, Mental Health, Veteran and Military Affairs, Child Care Services, and Substance Abuse Services.
Previously, Dr. Graham served as the Vice Provost and Associate Provost for Student Affairs and University Life. He also served as a Provost Fellow for Academic and Strategic Development at System Administration. As Provost Fellow, he supported the implementation of SUNY's priority Completion Agenda and worked with campus leaders to advance the SUNY Excels Performance Improvement Plan goals and the refinement of the student effectiveness and the strategic Enrollment Planning Process.
Over the past twenty-five years, Dr. Graham has held faculty appointments and senior administrative positions at public universities in both urban and suburban environments. A consistent thread in his work has been a strong commitment to and focus on development of all students. He served as the transitional Vice President for University Advancement and External Relations at Cheyney University of Pennsylvania and developed a comprehensive five-year fundraising plan to stabilize the institution for new leadership. He also served as the Chief Executive Officer at the State University of New York – Manhattan Educational Opportunity Center preparing adult learners for college-readiness; Interim Dean in the School of Business at Medgar Evers College – City University of New York; and, Assistant Vice President for International Affairs and Director of Study Abroad Programs, after serving as Associate Dean in the College of Agriculture and Related Sciences at Delaware State University.
Earlier in his career, Dr. Graham worked as a Foreign Service Officer with the United States Department of State and served as a member of the Negotiation Team - Commission on Sustainable Development at the United Nations. Dr. Graham has lived abroad for five years and completed his masters and doctoral research overseas. His professional travel extends to more than sixty countries on six continents.
Dr. Graham received his doctorate from Michigan State University and has post-graduate certificates in leadership from the American Association for State Colleges and Universities' Executive Leadership Academy, State University of New York Executive Leadership Academy, Millennium Leadership Initiative, Institute for Educational Management and Executive Education at Harvard University.
Stay up to date with our latest news and events.
Be the first to hear about the latest trends in the Urban Health Community, Institute 360 training, and upcoming networking opportunities.