---
WHO WE ARE and HOW WE WORK
---
We are a team of multidisciplinary thinkers, passionate about the health of urban populations around the world.
Our #1 objective at UrbanHealth360 is helping urban poor communities engage in organized efforts and activities that will improve individual, familial, and the collective community's health. By helping urban poor communities zero-in on the health-related issues impacting them as individuals and families, we expect to have a positive effect on all sectors. We believe that poor urban communities are strengthened when their members are healthier and when they have the necessary information, tools, and support to change their own lives.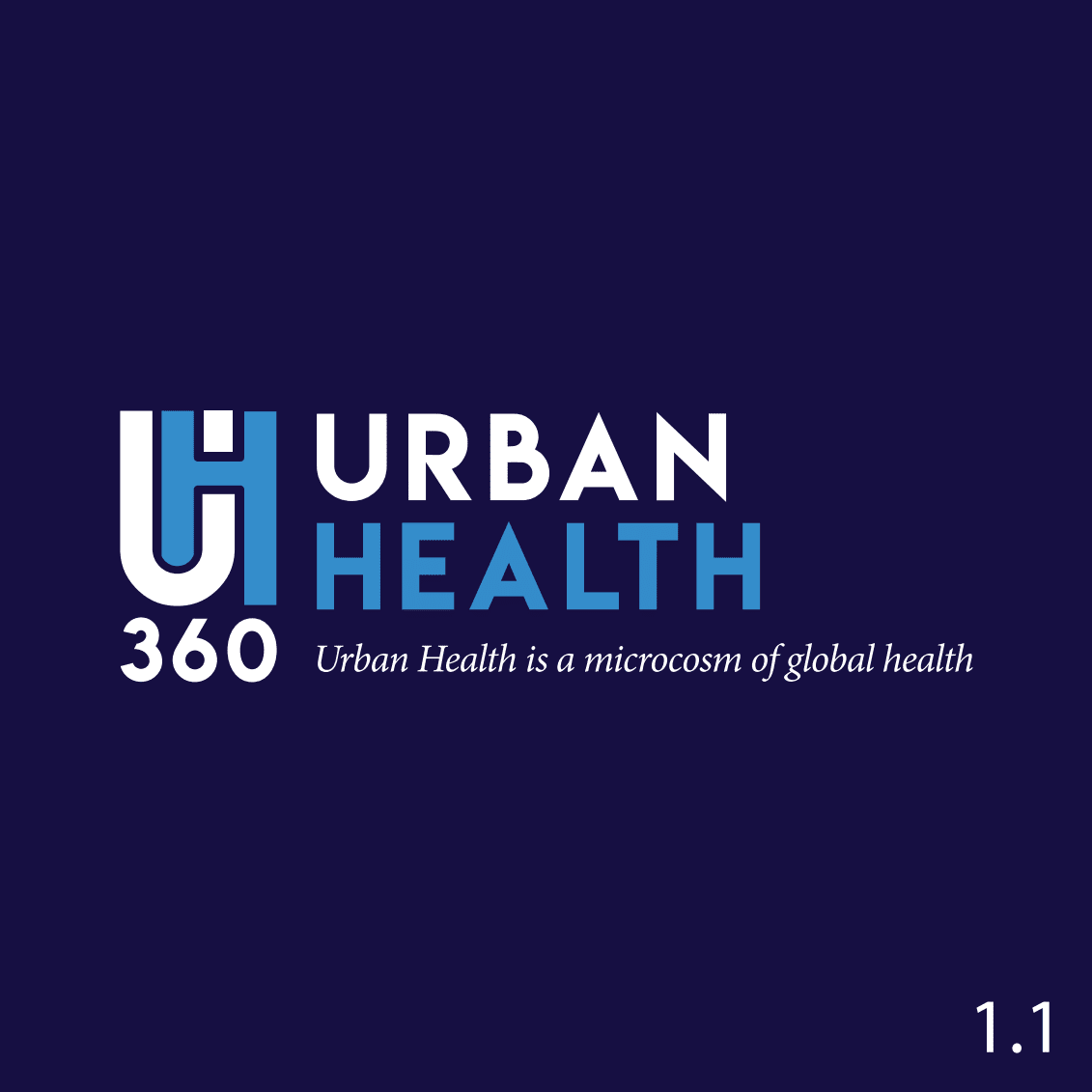 Our Applied Urban Health (i.e. grassroots urban health) is practiced through our Collaborative Community Action Model. Through collaboration with our partners such as Precious Gems, our local volunteers engage in a participatory process that empowers urban poor in secondary cities to take action on health issues impacting their communities. The result is a cadre of individuals who take responsibility for the health of their fellow community members.
The Urban Health 360 Team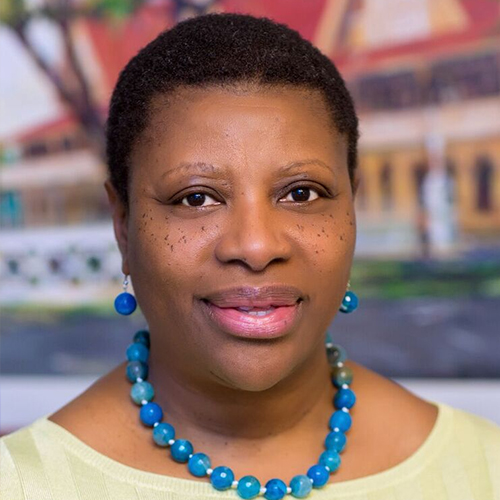 ---
Dr. Yonette Felicity Thomas is the founder and president of UrbanHealth360, an organization of multidisciplinary thinkers centered on a people-oriented, community-focused approach to urban health. Dr. Thomas is a globally acknowledged thought leader, urban health champion, and an advocate for valuing the health of women and girls as an economic imperative. A social epidemiologist/medical sociologist by training, she has served as the chief of Epidemiology at the National Institute on Drug Abuse in the National Institutes of Health, held academic positions at University of Miami Miller School of Medicine and Howard University, and as a vice president for research. She founded Borjoner International and Strategic Transitions to influence the progress, health, and wellbeing of individuals and communities across the world. As a founding board member of Women's Economic Imperative (WEI), she leads the organization's focus on the health of women and girls as an economic value. Her work as global advisor for Evidence for Sustainable Human Development Systems in Africa (EVIHDAF) and the Centre for Urban Health and Development within the Asian Institute of Poverty Alleviation (CUHD-AIPA) extends her focus on the global south and the realization of the Sustainable Development Goals in this last decade. She is the Associate Editor for Women and Girls for Cities & Health.
She is a founding board member of the International Society for Urban Health (ISUH) and recently led the organization into sustainability by serving as the inaugural executive director (as a board member) and has served as a science advisor for urban health to the New York Academy of Medicine. She is a founding board member and former vice president of the Interdisciplinary Association for Population Health Science (IAPHS) and served on the Steering Committee of the National Hispanic Science Network on Drug Abuse for more than a decade.
She served on the National Academy of Sciences Committee on Revisions to the Common Rule for the Protection of Human Subjects in Research in the Behavioral and Social Sciences. Her primary research and publications have focused on the social determinants of health, health disparities, the health of women and girls as an economic value, the social epidemiology of drug abuse and HIV/AIDS and the link with geography, including edited volumes: Geography and Drug Addiction, Crime, HIV, and Health: intersections of Criminal Justice and Public Health Concerns.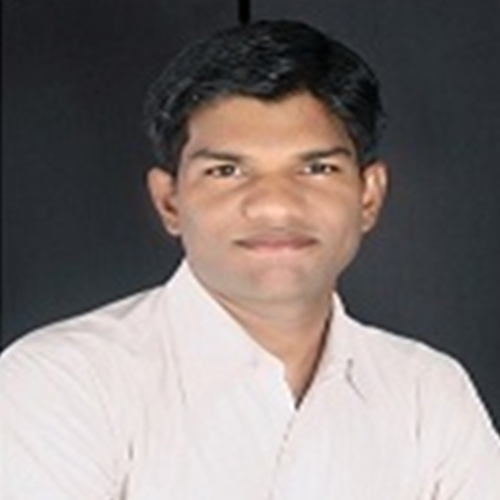 Subject Matter Expert for Research & Policy
---
Dr Srikanth Kondreddy is a founding member and vice-president (policy and research) of UrbanHealth360. Dr Kondreddy is a social scientist with training in global health policy, governance, and diplomacy. He is an affiliated scientist with Bruyere Research Institute, University of Ottawa, and a Senior Fellow of WHO Collaborating Centre for Knowledge Translation and Health Technology Assessment in Health Equity, Ottawa, Canada. He works with United Nations agencies and governments. Also contributes to Think 20, a policy engagement group of the G20. Between 2019-2020, he served as a Senior officer with the Global Health and Nutrition Bureau, Global Issues and Development Branch, Global Affairs Canada. He previously worked for the Graduate Institute for International and Development Studies (Switzerland), McGill University (Canada), Indian Council of Medical Research (ICMR), Public Health Foundation of India, and Population Council (India). He was an ICMR Fellow and JN Tata Scholar. Also, received awards from the Canadian Society for International Health, Eastern Sociological Society, International AIDS Society, J N Tata Endowment, and University Grants Commission. He received research grants from Canadian Institutes of Health Research, Swiss Network for International Studies, Worldwide Universities Network, Global One Health Network, Steinberg Foundation, and JN Tata Endowment. He published in high-impact health policy journals such as The Lancet, Health Policy and Planning, BMJ Global Health, etc. He holds a PhD in Anthropology.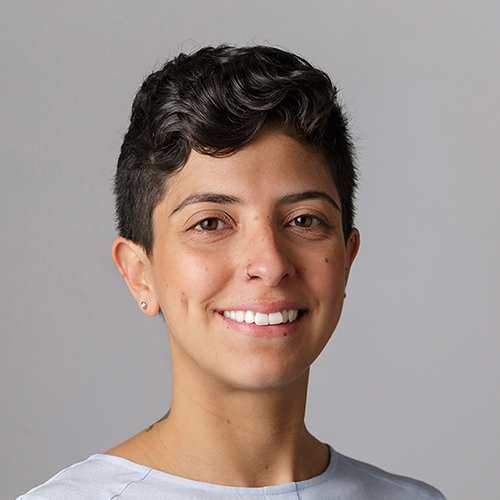 Subject Matter Expert, Urban Food Systems
---
Andrea Oyuela is the Urban Food Systems Officer at EAT. In this role, Andrea works to develop EAT's urban portfolio through project management, research, content development, and scoping new opportunities, while assisting cities to shape actions that improve their food systems.
Andrea's background is in architecture and urban planning. Prior to joining EAT, she worked in various roles and geographies with initiatives related to urban development and public health across the Global South. Most recently, she served with the United Nations Human Settlements Programme (UN-Habitat) at their headquarters in Kenya, as manager for the Planning for Health program. In 2019, she had the opportunity to work with Food Tank: The Think Tank for Food, undertaking research and communications assignments and covering global stories on food. She is the author of several published works, including UN publications that address the nexus of urban planning, food, and health, as well as a paper in the Journal of Agroecology and Sustainable Food Systems that looks at the impact of urban agriculture practices on city governance.
Andrea holds a master's degree in Urban Environmental Management from Wageningen University, The Netherlands and is a Fellow of the Salzburg Global Seminar. Prior to this, she earned a bachelor's degree in Architecture from the Central American Technological University in Honduras. Andrea is a Honduran national.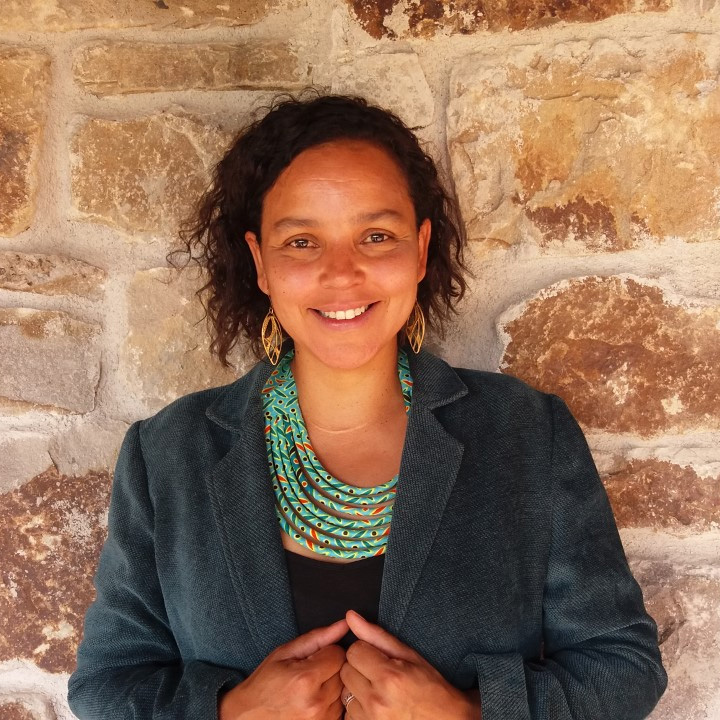 Subject Matter Expert, Communities & Built Environment
---
Marcelle Mardon is a trained architect with a passion for socially-driven participatory design processes within urbanism and, in particular, its intersection with gender inclusivity. Working within a context of informal urban neighborhoods in Africa, she has been fundraising, technically supporting, and working to bring awareness to the incredible  potential of women-led transnational community grassroots movements in implementing sustainable solutions for the future. With over 20 years of multi-disciplinary experience behind her, she has combined both her technical and creative background with international development. Currently, her work sees her strongly advocating for women as agents of change, both on the continent and in the diaspora, focusing on livelihoods and entrepreneurship.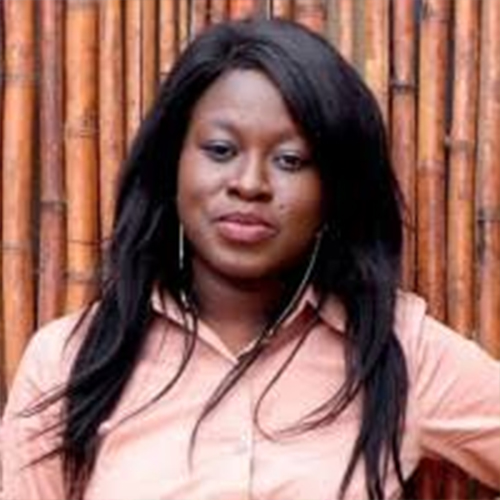 Subject Matter Expert, Health Dynamics
---
Marian Budu's passion has always been to help people. As a medical doctor, she is able to fulfil that dream. She aspires to lead efforts in maternal and child health by engaging with communities to identify their needs and develop sustainable solutions.
Marian is a study physician at Botswana Harvard Partnership, clinical research site, her primary duty is to ensure that all research protocol procedures are carried out.
She holds a bachelor's degree in Medicine, with experience in both the private and public sectors.
She is passionate about community involvement in the maternal and child health sector to promote health and wellbeing.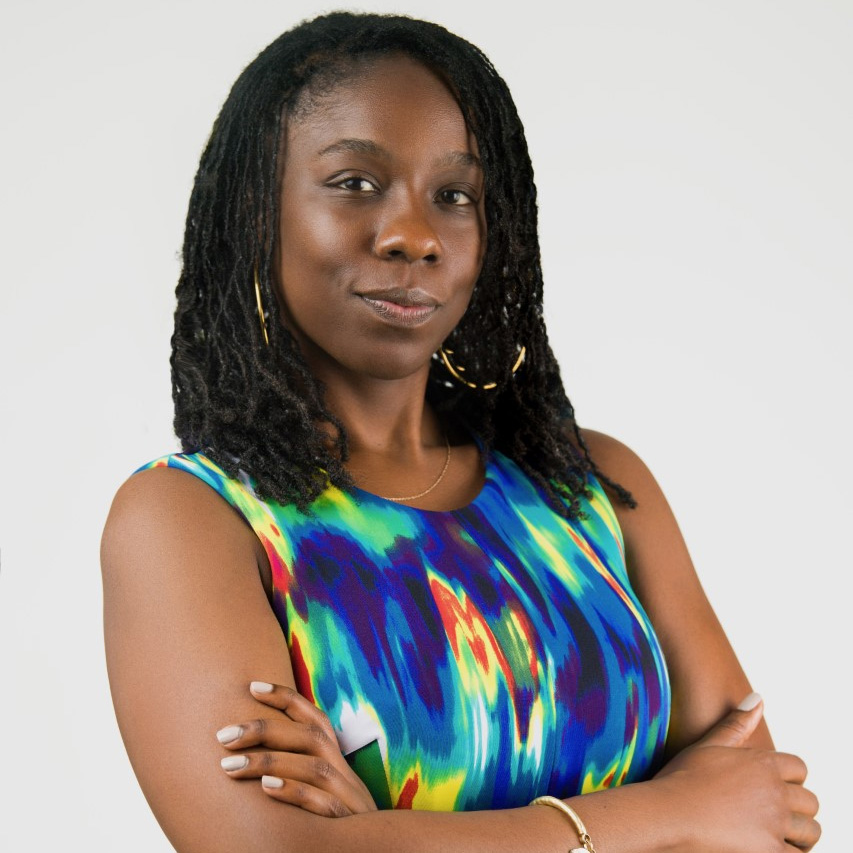 Subject Matter Expert, Mental Health
---
Shatiea Blount is a licensed clinical social worker with over 13 years of professional social work experience working in direct practice, program management, social justice, and equity/inclusion. in all things, accessible language is at the heart of all her clinical, advocacy, and program development work. Currently, she is the CEO, founder, and clinical director of Eye In Me, a psychotherapy company focused on the mental health needs of Black people across the diaspora. She serves as the Global Lead for Mental Health and Wellness for the Women's Economic Imperative and the director of Institute 360 for UrbanHealth360. She has a Bachelor's degree in Social Work from Delaware State University and a Master's Degree in Social Work from Howard University. She is currently enrolled in Wilmington University's Doctor of Social Science Program. Her research interest focuses on preventing microaggressive behaviors toward Black people in the health services industry.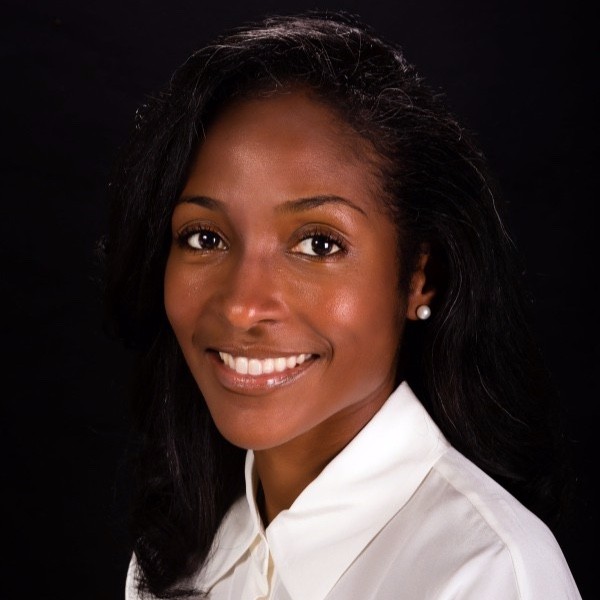 Ebony R. Montgomery, JD, MPH
Subject Matter Expert, Health Equity
---
Ebony R. Montgomery is a public health professional and lawyer, who is passionate about improving the health and quality of life of individuals and communities. Ebony embodies a unique multi-disciplinary background, having served as the Assistant Professor of Health Policy at the University of Pittsburgh School of Nursing and as a Federal program evaluator providing technical assistance for children's mental health and youth suicide prevention programs. Ebony has also counselled pregnant and postpartum women for the Special Supplemental Program for Women Infants and Children (WIC).

Ebony is currently a health equity subject matter expert for Veritas Management Group, where she contributes a health equity perspective to research evaluations intended to reduce cardiovascular health disparities in minority communities. When Ebony is not committing her time to this foremost endeavor, she is a social entrepreneur and small business owner who educates youth and young adults on the role that policy has in shaping mental health, physical health, and environmental health, through her public health literacy-based and health education advocacy curriculum, H.A.P.P.Y. (Health Advocacy Policy Preparation for Youth).

Ebony holds a Juris Doctor from The University of North Carolina Chapel Hill School of Law and a Master of Public Health in Health Policy from Emory University. Her Bachelor of Science in Nutritional Sciences is from Cornell University.
Communications & Knowledge Management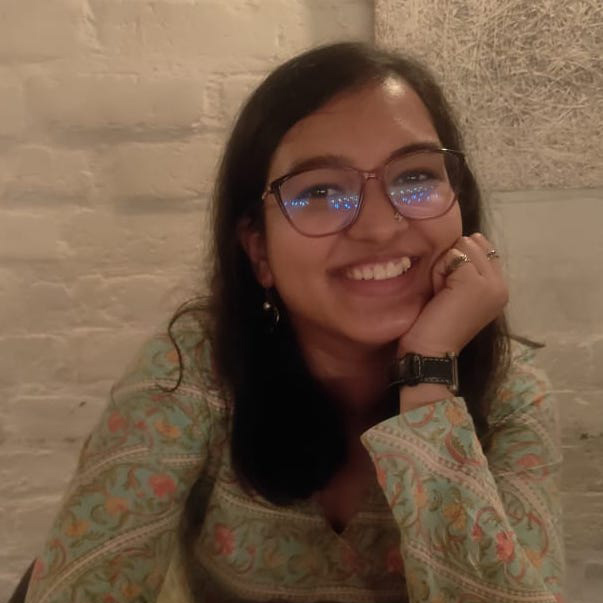 ---
Anugraha is an editor, writer, and storyteller who has spent the past 7 years of her professional life at the intersection of digital media and social justice, working with the faith that each and every one of us has the power to create change. Previously, she was Associate Editor at Youth Ki Awaaz - India's largest writing platform for youth - where she led its editorial, social media and growth teams over a span of 5+ years and trained thousands of young writers and change-makers on impact-driven social justice.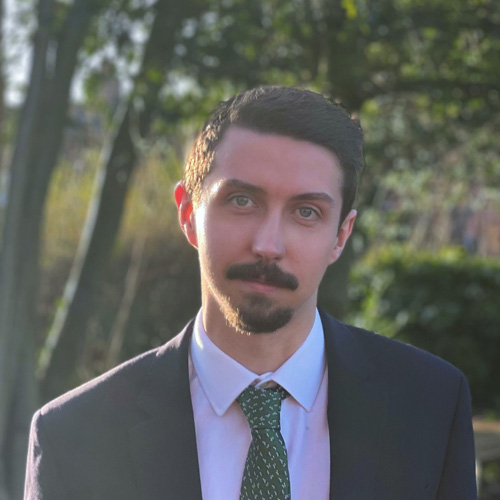 Joseph Nightingale, MBBS MSc
---
Dr Joseph Nightingale is a professional writer, qualified doctor, and founder of the writing consultancy firm, the Writing Doctor. Joseph has worked with hundreds of charities and companies worldwide, helping them discover their voice and putting their passion to words. From clinical trials to educational services, he has extensive general knowledge across multiple industries and a versatile and readable writing style suited to any medium.
After completing his medical degree at the Hull York Medical School in the United Kingdom, Joseph gained first-hand knowledge of the pharmaceutical industry, working for several years in pharmacovigilance for global-leader Worldwide Clinical Trials.
He is also the editor and principal contributor to Big Picture, an online periodical answering pressing environmental and climatological questions. Hosted on Medium.com, Joseph is one of the Top Science Writers with an active and engaged reader-base.
Joseph holds a master's degree in Biodiversity, Ecology, and Ecosystems from the University of York, United Kingdom. His expertise lies in the climatological impact of land-use change and the radiative effect of greenhouse gases.
With experience spanning from health to the environment, Joseph delivers excellent and informative content with every word.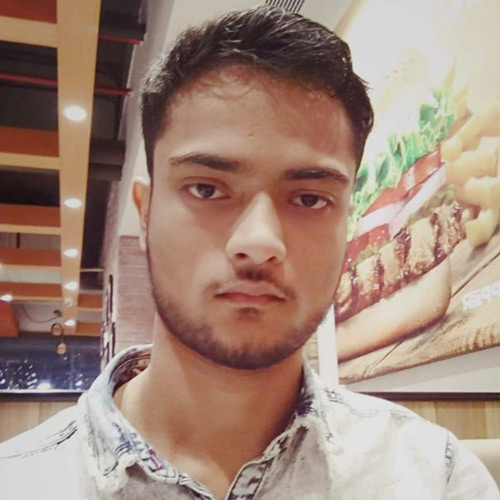 ---
I am an undergraduate researcher and data analyst, particularly interested in behavioural sciences and venture capital. I like to write, and I like to read Asimov, Strugatsky and Zamyatin. Liverpool F.C. take whatever is left of my time. Within Urban Health 360, my work consists of visualisations, editorial contributions and the handling of social media.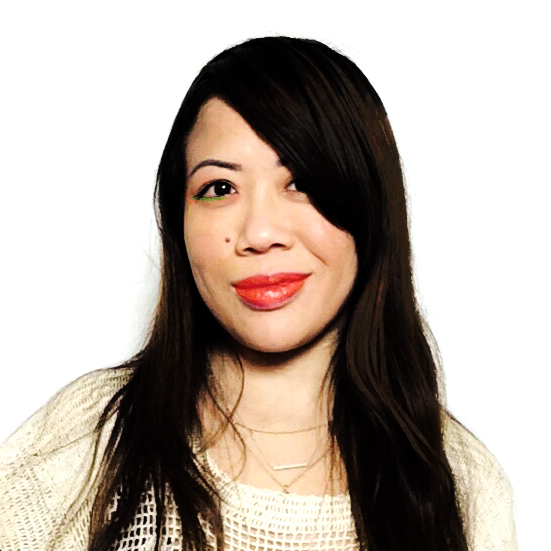 ---
Sirin Thada is an award-winning illustrator and artist, with over a decade of professional experience. Working in both traditional fine art and digital media, she is devoted to creating art that is informed, empathetic, and engaging. In addition to taking art classes throughout her life, she holds a JD and MS in Journalism from Columbia University, and considers herself a student of life, for life.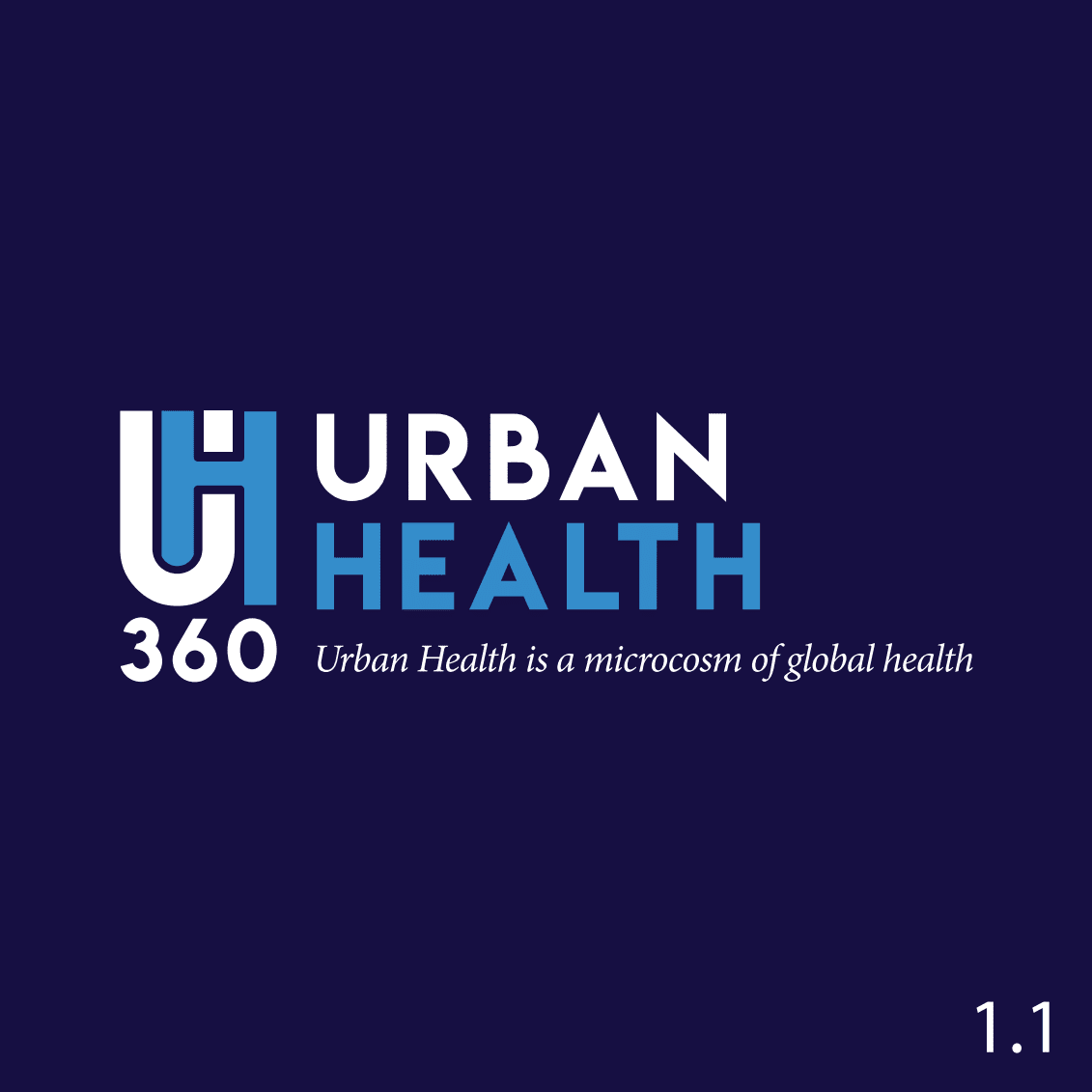 UH360 Fellows & Research Fellows
are pre- and post-doctoral researchers, thought leaders, on-the-ground implementers, municipal leaders, urban health doers, policy implementers who fulfill the following criteria:
They are committed to influencing the urban health of their community and communities around the world.


They are committed to researching, implementing, creating, and identifying opportunities for enhancing urban health.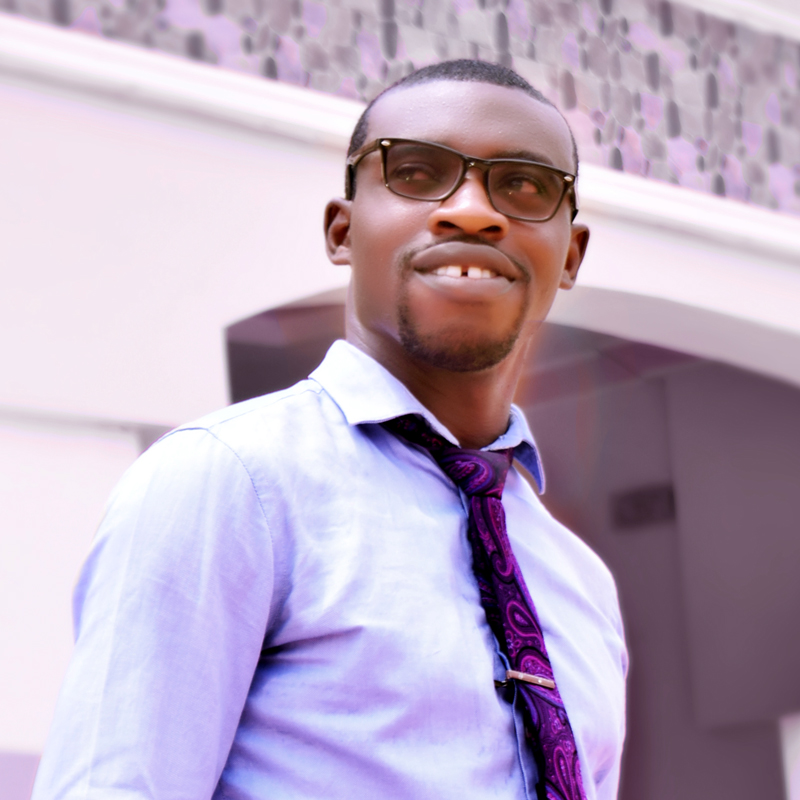 ---
I am an aspiring surgical oncologist and a final year medical student at Ambrose Ali University Medical School Ekpoma, Edo State Nigeria. I am self-motivated and dedicated to personal development. I consider myself an "Apt Researcher" because I am keen to study, identifying areas of challenges in my environment especially as regards health and proffer solutions were need be. I am a goal getter and natural team builder with good coordination and planning skills. I volunteer in public health outreach in my community and youth development programs where I motivate youths to be and give their best.
The upsurge of cancer today is alarming, coupled with the physical, psychological, and emotional pain patients go through not to mention how financially draining it can be. It has no respect for age, social class or economic status and it has a low survival rate. To this course, part of my goal is to major in the field of surgical oncology to reduce and possibly put an end to the menace of cancer ravaging the world today.
In the field of editing and research, I am a co-author, research assistant and contributor to several papers. These involved working with health professionals in determining patients compliance with anti-tuberculosis medications, health workers compliance with the use of personal protective equipment and Lassa Fever vaccine hesitancy in an endemic rural community.
In my quest for knowledge and health campaigns, I attend online conferences and programs with the World Health Organisation (W.H.O) which covers areas on hand washing and COVID-19 prevention in rural communities with proven records of achievement. I am currently a member of the International Association of Surgical Students (IASS).
I write for the Medium Platform on tagged topics covering personal development, life lessons, and inspiration. I have an active fanbase with readers that engage my work and motivates me to keep writing and delivering improved contents.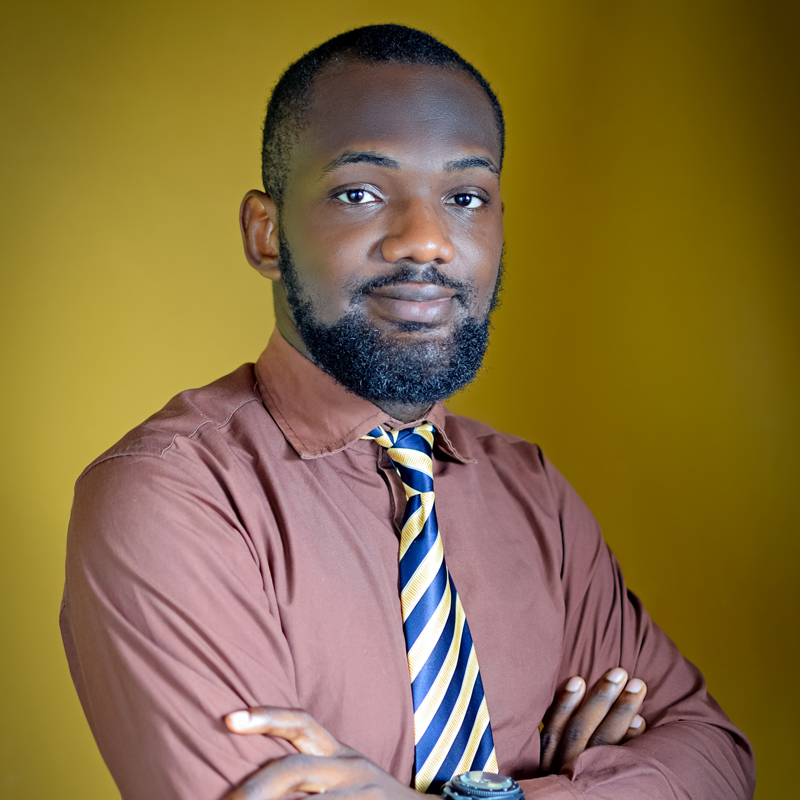 ---
I am a medical student at Ambrose Alli University/ Irrua Specialist Teaching Hospital. I am also the president of the Christian Medical and Dental Association under which I have participated in numerous outreaches to communities in Edo state, Nigeria. Some of these include visitations to prisons, orphanages and villages, participation in public awareness schemes such as market outreaches, World Oral Health Day. I am equally a member of the Standing Committee on Public Health, a subcommittee of the Nigerian Medical Students Association.
I have spent several years as a mentor and tutor to other medical students and associated health care professionals. I have been actively involved in organising mock exams as well as organizing exam focused tutorials. I aspire to raise a generation of health care practitioners primed to revolutionize the face of medical practice in Nigeria, putting the Nigerian health care system among the top in the world.
I run the YouTube platform, "Colours of Nigeria" where I give individuals an opportunity to express their creative talents in poetry, spoken word, and professional acting.
I have a strong passion for child health and wellbeing and I am a vocal advocate for youth health development with strong interests in drug abuse, sexual abuse, and teenage suicide. Through purpose-driven advocacy, I believe that youth can be made aware of health policies that can keep them better informed and make better choices concerning their health.
My goal is to inspire, impact and help a generation of individuals to break free from societal addictions and have a second opportunity at life.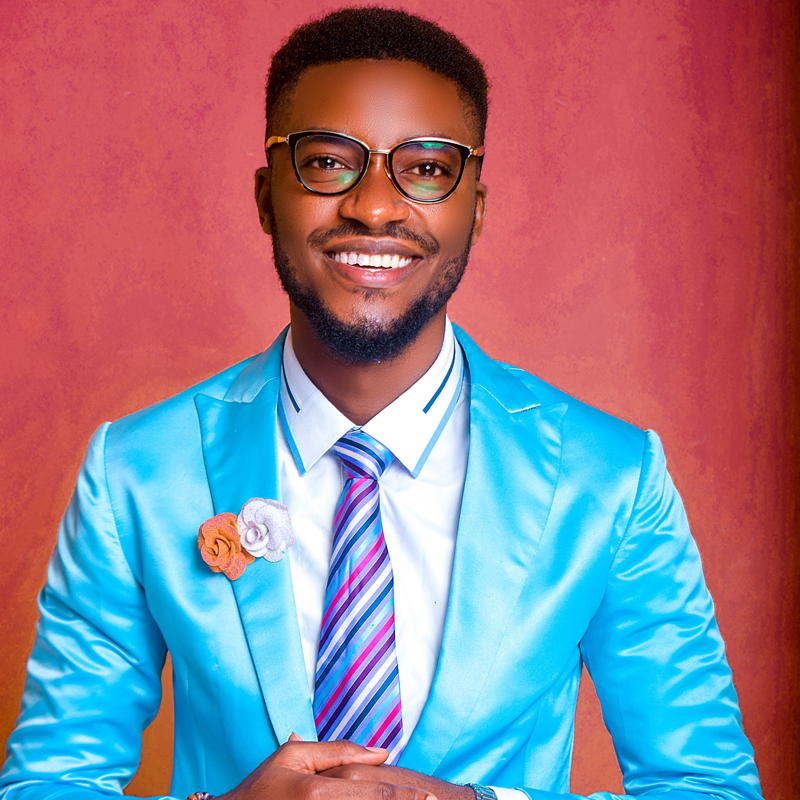 ---
I'm a doctor-in-training at Ambrose Alli university medical school. I'm passionate about personal development, hospitality, and improving the mental health of men, women, and children. I'm also a mental health advocate and content creator with MANI (Mental Awareness Nigeria Initiative) and an active volunteer for other NGOs and social enterprises.
I'm also a master of ceremonies and a TV and Radio presenter who was mentored by Nigeria's leading emcee, Ik Osakioduwa. As a social entrepreneur, I was recently acclaimed as the first ever campus director for Hultprize (the world's biggest student entrepreneurship program) in my university.
Being a master of ceremonies and a mental health advocate who is passionate about people's wellbeing, I played host and was a key organiser at the biggest health symposium in my university targeted at mental health, organised by AAUMSA (Ambrose Alli Medical Student Association). The event featured over 300 students in attendance and was graced by Prof (Mrs.) Esther Okogbeni - Consultant Psychiatry and wife to the CMD, ISTH, who was guest speaker.
Knowing fully well that medical students and doctors are very prone to depression, suicide and substance use, I focus on supporting undergraduates and medical students in solving mental health related issues by connecting them to counsellors and psychiatrists.
I'm a very curious person, an avid learner and I intend to continue to seek knowledge throughout my career. I have always envisaged myself working closely with people in an intellectually stimulating environment and using my skills, craft and knowledge to educate, care for, inform and entertain people. A career in medicine presents me with one of the best ways to achieve this.
As someone who has great passion for healthcare and quest for a better and healthier world, I'm working towards becoming a leading and well-known Gynecologist. It is my intention to host Health TV shows with a key focus on philanthropy.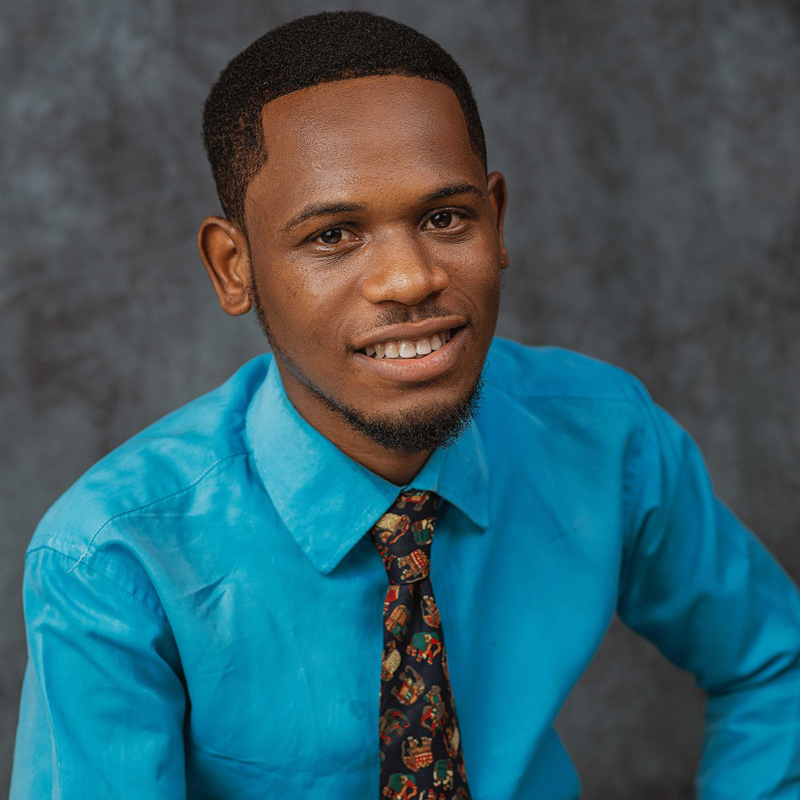 ---
I am a medical student residing in Edo State, Nigeria. Growing up in Nigeria, I became aware of the importance of mental health awareness. My increased awareness in mental health care has thus far shaped the trajectory of my career.
 I am currently on a quest for my MBBS degree and have taken various steps towards personal development. I have devoted myself to helping with mental health awareness in my community. To this point, I have been involved in outreach programs that are geared towards providing care for the needy. I am a person who genuinely cares about humanity and will always try to help in administering needed care required for people going through depression and other mental health related challenges.
I believe I can improve mental health awareness in Nigeria and steer the country to paying more attention to mental health related challenges.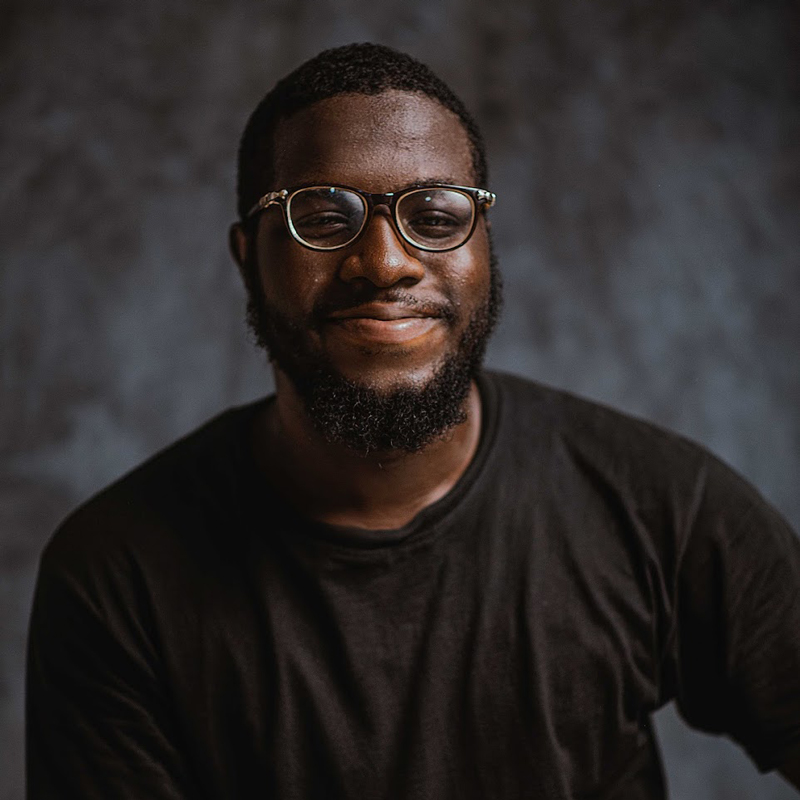 ---
I am a Physician in Training with experience in writing and interests in advancements in Medicine.
As a Medical Student, I've followed up on my passion by participating as a leader in different capacities of the Christian Medical and Dental Association, Ambrose Ali University Chapter. My participation in this organization has enabled me to provide healthcare to the villages, schools, and orphanages. I have also been involved in various health campaigns as a member and head of the Media and Publicity department of the standing committee on sexual and reproductive health, including HIV/AIDS in my school. Serving actively in my community, I have been able to organize, lead, and preach my vision to others to effect change. Although they are small, I believe that these experiences have slowly prepared me to solve this problem on a larger scale in Nigeria.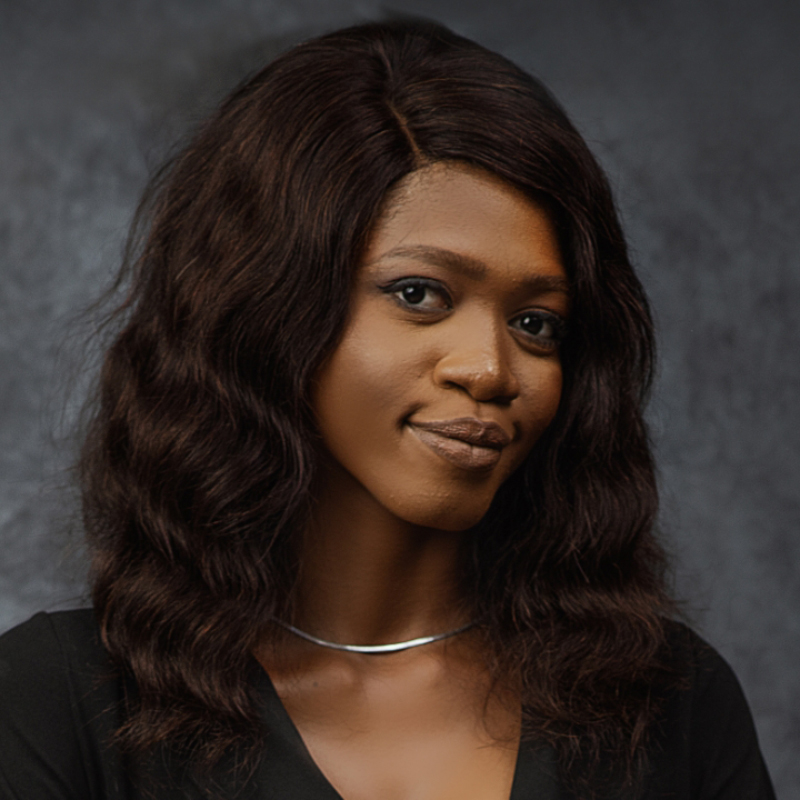 ---
I'm currently a 4th year medical student of Ambrose Alli University, Ekpoma. I'm an event manager, public speaker, and a budding fashion stylist.
During my first year of medical school, I participated in the Christian Medical and Dental Association. I was impressed with their consistent tutorials and how passionate their tutors were. In 2016, I participated in my first medical outreach activity. We visited a rural community met with some members of the community, assessed them clinically, performed tests, checked their vitals, and facilitated their access to doctors who gave them needed medications and prescriptions. After this activity, I became even more passionate about public health. This led me to volunteering for health awareness programs like Malaria awareness, sickle cell awareness and cervical cancer awareness. In preparation for these outreach activities, we make videos and write articles about these diseases and share on our social platforms.
After a few years in medical school, I began to see my home environment differently particularly the children. One child confided in me about how she was abused but wasn't aware at the time that it was abuse. I communicated with several others and through this discovered that these children had little or no knowledge about sex education as it was never spoken about in their homes. This was of great concern to me, and it propelled me to begin my research into Sexual and reproductive health, particularly in children. As part of this research, I volunteered with non-profit organizations focused on sexual and reproductive health and took several certified courses. Volunteering gave me clarity as to how to convey the message about the need for sex education to parents and children. With permission from their parents, I engaged children in one-on one sessions and began writing about the importance of sex education with relatable stories and sharing them on my social platforms.
Despite doing all of this, I wasn't so much satisfied with my personal growth. I realized I was lacking a mentor even while being fully aware about the importance of mentorship. I was accepted into a mentorship program for women in Africa organized by STEMi Makers Africa and had several sessions with my mentors. This program has helped me work on my personal development more and helped me gain clarity about my goals. As a way of channeling more into the health of women and girls, I'm currently working on a non-profit organization aimed at educating women and girls about their general health amidst providing them a better health care system.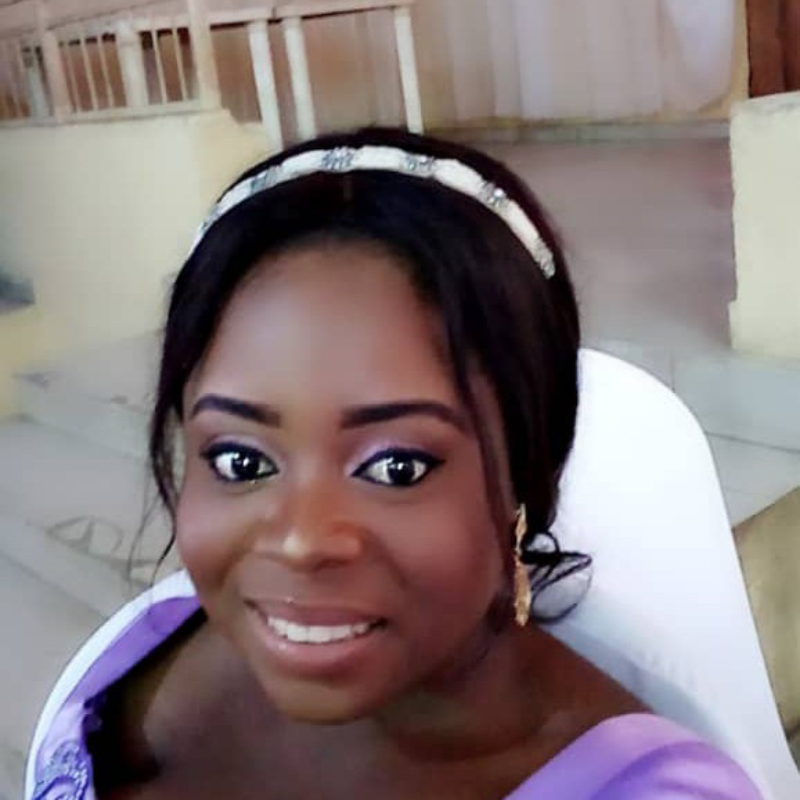 ---
I am a final year medical student at Ambrose Alli University College of Medicine, Irrua, Edo State.
Growing up, I saw many of my loved ones grow ill and stay for long periods in the hospital. When I went to visit them, I saw doctors in white coats treating them until they got well. This roused in me a desire to become a Medical Doctor, so I can help people recover from illness and improve their quality of life.
Currently I am working on a research project on the Assessment of Housing Characteristics and Household Personal Hygiene in my community with a colleague. Through this project I seek to learn and add value in my community.
I have held leadership positions in my school's Christian association and church. This has strengthened my ability to organize, coordinate and work with people. I volunteer for health outreaches, rallies to schools, orphanages, and prisons. I sometimes give health talks, do demonstrations, answer questions, take vital signs, dispense drugs, give gifts. Doing this makes me happy and fulfilled knowing that I am giving hope to these people which is one of the goals of medical science.
As an entrepreneur and baking enthusiast, managing my business and my part-time home bakery has taught me to take up challenges, multitask, meet deadlines, solve problems, and keep records which are useful in my medical training and future practice. I also want to use business as a pathway to fund and assist young people.
 I love and teach children and I am particularly passionate about the girl-child and the aftereffects of her formative years. I believe Medicine will give me a platform through which I can correct some of the harmful practices she encounters like domestic abuse, violence, and poor parental care. I want to give these girls wings with which to soar.
---
I am currently a final year medical student of Ambrose Alli University in Edo State, Nigeria. I am determined, diligent, self-motivated and have dedicated myself to personal development especially in the areas of urban and rural medicine, urban and rural outreaches, literature editing, entrepreneurial studies, and fashion.
The geriatric population makes up to 3.1% of the total Nigerian Population, lack of care givers, care giving health facilities and poor retirement plans in Nigeria have made the care of the elderly a challenge. I hope to challenge youth in my community to work with me to make life enjoyable for the geriatric population. I believe if we start with our aged parents, grandparents, and other relatives, then we can influence our society at large.
Over the years, I have attended and been awarded certificates in various leadership workshops and plenary sessions. I have good leadership and communication skills acquired while serving in leadership positions in the Christian Medical and Dental Association, Nigeria. I am a volunteer in various rural and urban medical outreaches involved in giving free medical check-ups, drugs, clothes, and food items.
I am a professional network and digital marketer of a telecommunications company duly registered with the Corporate Affairs Commission of Nigeria.
In the field of research and editing, I am interested in sexual assault and harassment of women and girls.
I am a member of various book clubs such as Harlequin books, Avon books, and Good Reads. My goal in my profession is to practice in geriatric medicine with preference to geriatric psychiatry and oncology, with the aim of improving the lifestyle and life expectancy of the geriatric population.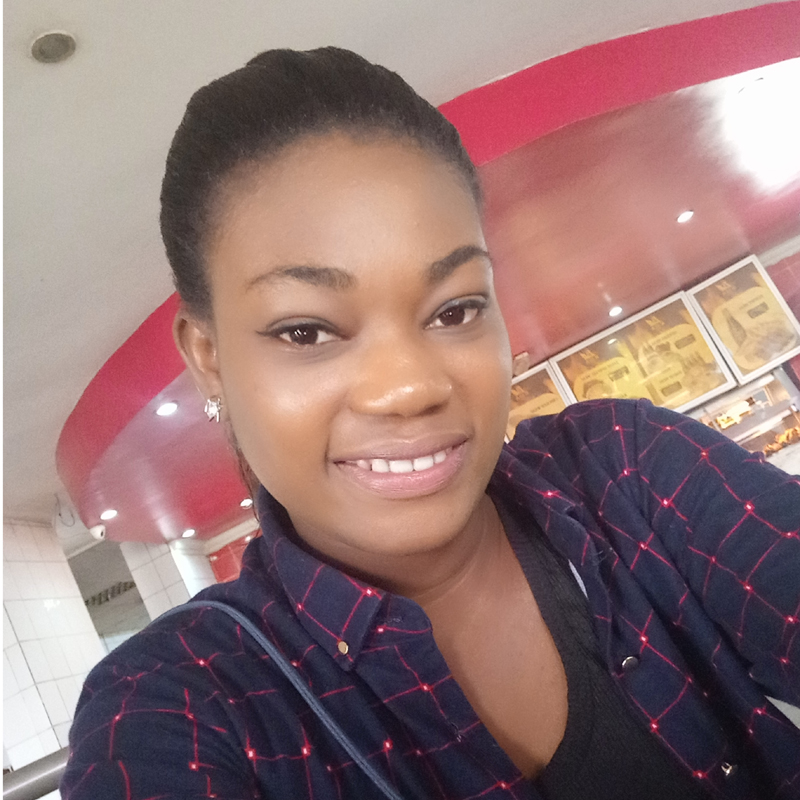 ---
I am a physician-in-training at Ambrose Alli University. I have always had a great interest in the mental health and development of youth. Youth are the future of tomorrow and I believe that helping them maintain good mental health can assist in their psychological emotional development and skill development. To hone this passion, I have participated in several outreach programs organized for youth. The programs are generally focused on sex education, sexual health, drug abuse, and suicide.
I am an entrepreneur at heart. I currently make and sell jewelry. My goal is to link my entrepreneurship to my passion for youth development and wellbeing by launching a fashion school. Through this venture, I plan to train youth in fashion design and the marketing of their designs, I see this as a great way to enhance their creativity, give them a trade and thereby help them to become viable and independent. I am currently a part of a professional development in which I focus on my professional skills and the achievement of my goals.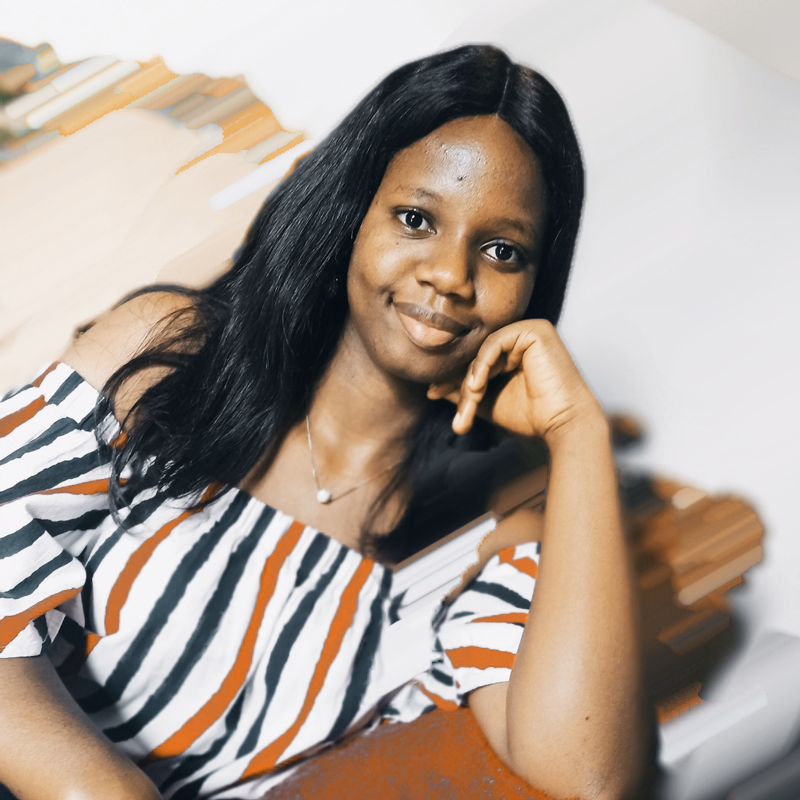 ---
In my 4th year of medical school, I signed up to volunteer to teach children in my local church Bible study. At first, I didn't see my work with them as anything special until a few months down the line when I realized I had a strong desire to see these children succeed. This work has spurred my interest in working with youth alongside my passion for a working healthcare system.
Currently, I'm a physician-in-training with a particular interest in youth development. I have volunteered in several outreach programs to visit secondary schools, orphanage homes and medical outreaches in rural communities. I've been awarded certificates in basic principles of ECG, standard precautions on hand hygiene, methods of removal of personal protective equipment and proficiency in soft skills such as work place ethics.
I aspire to be an emergency physician with a special focus on pediatrics. Hence, I have engaged in workshop sessions on Emergency Medicine. I hope to work with organizations and the government to make better healthcare services for children readily available especially in emergency situations.
My ultimate goal is to inspire youth and to leave everyone I meet and every place I go better. I will use my medical profession as a platform to achieve this goal.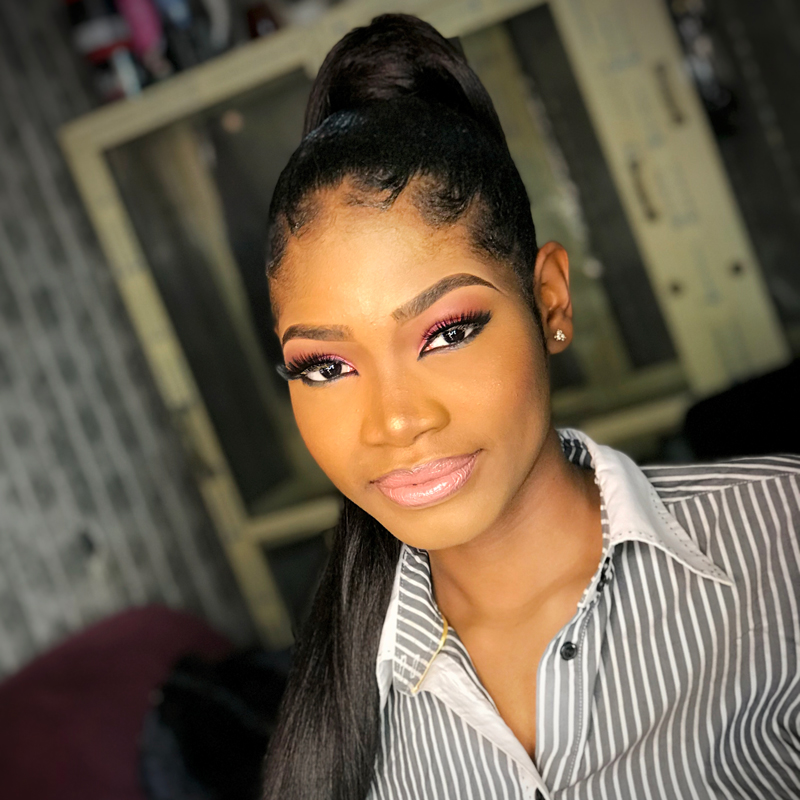 ---
As a child, I used to fall sick quite often and I had a personal doctor who took care of me. To me, she was incredible and my experience with her is what birthed my interest in medicine at a very tender age. Medicine, to my young mind, was a 'female profession' and then I grew up to discover it is male dominated. Being someone who is both resilient and loves a challenge, this discovery further increased my interest in medicine. Along the way, I had other influences, one such being my own personal experiences with the peculiarities surrounding female health. This gave rise to a clearly defined aspiration to be an obstetrics and gynecology specialist. Additionally, I want to be a voice in the advocacy for the health and rights of women and children. To this effect, I take part in medical outreaches in Edo state, reaching out to people in different communities. In these outreaches, I'm mostly involved in planning, organizing, and sensitizing the population we reach out to.
I have been certified in WHO leadership training programs and I volunteer with organizations such as The Medvocacy Initiative and currently, I am a campus ambassador for the EU-UN Spotlight Initiative against gender-based violence.
I am a baker; I run a cake business alongside school, and I am also involved in finance and investment management. I am tech-savvy, and I am currently being mentored under the STEMi Africa Women Kuongoza project for women in STEM.
To synergize technology with medicine, I am currently working on a project to develop an App to help solve problems related to sexual and reproductive health and rights. It would be the go-to platform for accurate and timely information on everything relating to sexual and reproductive health and help connect victims of gender-based violence with organizations that can help them.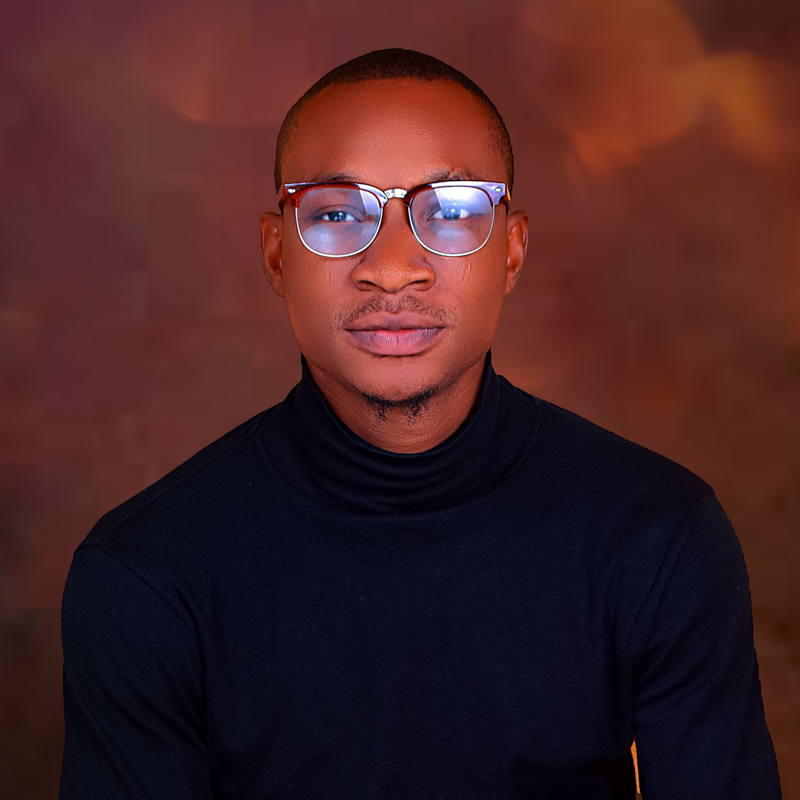 ---
I am a final year medical student at Ambrose Alli University, Ekpoma. I am passionate about radiology, web development, and access to adequate medical facilities in rural settlements.
My love for technology and the mentorship of my radiology lecturer have been the source of my inspiration and made my passion for vascular and interventional radiology grow stronger.
In many African countries, there is poor storage of patient information. This has led to delays in the treatment of patients as well as the wastage of resources as patients whose case notes are not found are made to pay for them again.
Digitizing record-keeping through the creation of a web application can solve these problems as every medical personnel can easily access patients' information through their smartphones using a unique password. I have acquired skills such as responsive web design, the fundamentals of web development, and digital marketing, and I am currently enrolled in a web development boot camp run by one of my mentors, Dr. Angela Yu.
With these skills, I hope to establish a team of developers to create a web application that will store patients' data for easy access when needed. I will also develop a web application to help connect medical doctors In Africa to patients who need help online. Although these skills are still being honed, I am studying and improving them daily.
In Nigeria, the health care system is not well-equipped to handle the health issues of the people. Most rural dwellers are poor and, without access to public health care, cannot afford health care in private facilities. My goal is to address these issues and establish a non-governmental organization aimed at building and maintaining adequate health care facilities in rural settlements.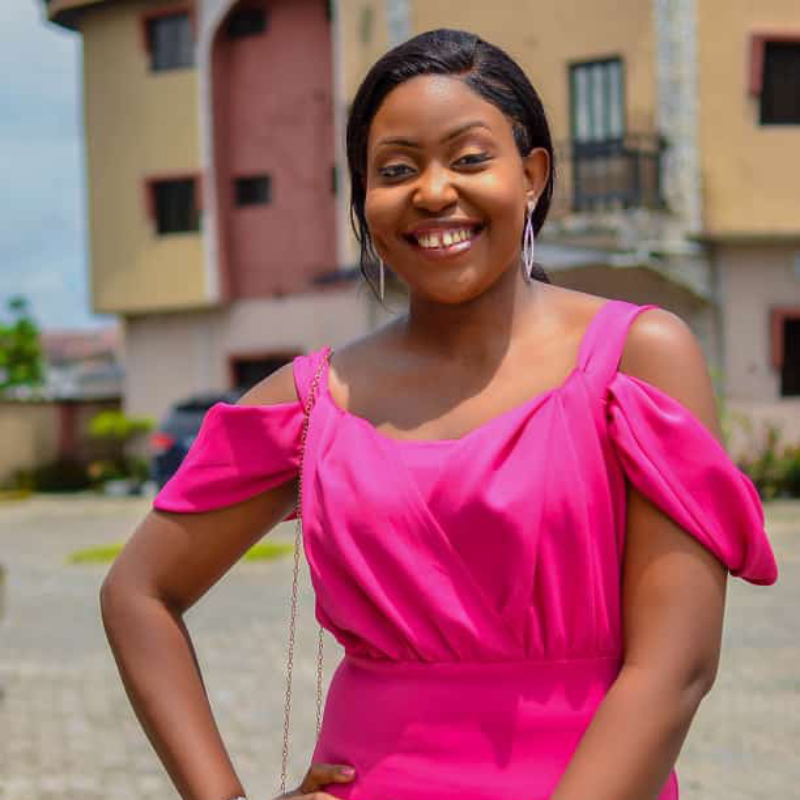 ---
Growing up, I loved spending the holidays with my aunties and babysitting my little cousins. This I believe, sparked my interest in children. I am a doctor-in-training hoping to specialize in pediatric medicine. I have my diploma and I'm currently working on my MBBS (Medical degree). I am a children's teacher at my local church assembly, and this has given me the privilege to meet many children. Some of these children though physically okay, have emotional and psychological issues. These experiences have further driven me to want to pursue a career in pediatric medicine.
I am a part of the Christian Medical and Dental Association, a platform that has allowed me to serve as a leader in various capacities. This allows me to work and relate better with youth. Whatever time I get outside school and the hospital, I love to use to sew and design. Fashion designing has always been a passion of mine alongside my desire for medicine. I know they meet at some point, and I intend to connect both my passions. I am also an event planner and when possible, I plan various events, especially weddings.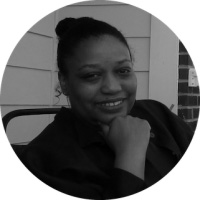 ---
Ms. Ebron is a passionate social inclusion professional with over 15 years of career experience within the United Nations system. The programs she has worked on span the world's regions, covering social innovation areas that include ending violence against women, gender equality, women, peace and security, and social integration.
Kutisha holds a bachelor's degree in Interdisciplinary Studies from Towson University as well as a master's degree in Management from St. Thomas University. She is currently working on her Ph.D., Ethical Leadership at St. Thomas University.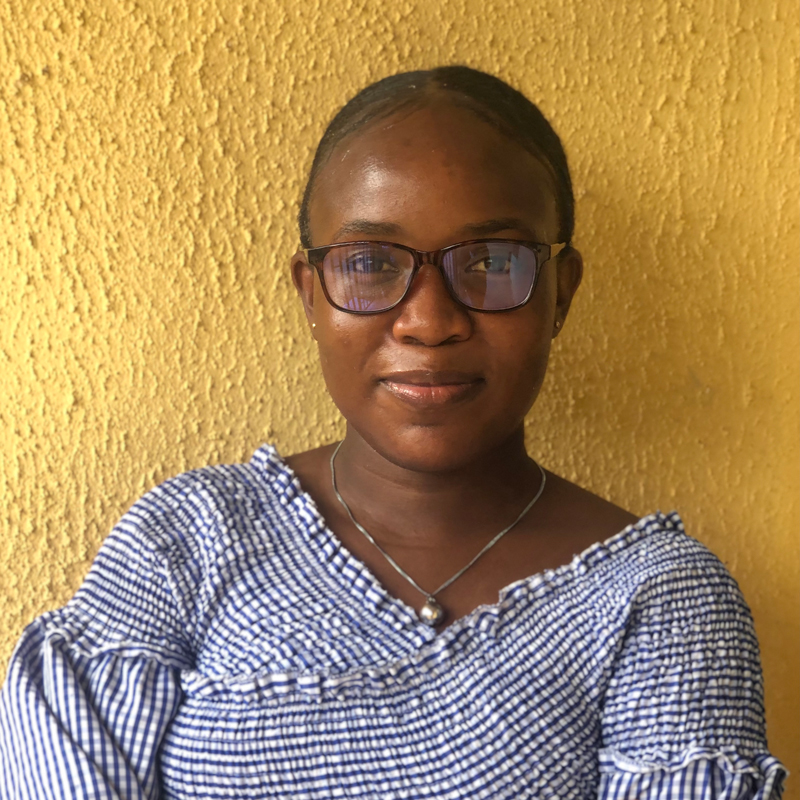 ---
As a curious teenage girl, I would tag along to doctor's visits with my beloved grandmother, and I could see the fear in her eyes when she was called on and also see relief when she came out. This motivated my pursuit of the medical profession.
Being a 4th-year medical student, I have seen acts of kindness save lives and would love to save others. My undergraduate program has sparked a desire in me to solve a major problem facing my community: the unaffordability of healthcare.
The unaffordability of healthcare in my community has pushed the common man to seek cheaper remedies like traditional birth attendants and herbal concoctions among other things which result in more damage.
I started a nongovernmental organization, "Girls with Plans." I seek to help indigent patients by public awareness about the dangers of unsubstantiated remedies and the importance of medical insurance. My goal is to partner with global organizations like the World Bank, the International Finance Corporation, and the World Health Organization to help subsidize healthcare in indigent communities in Nigeria.
I am determined to do my part to make a positive change in the health sector by harnessing my values and skills to provide good healthcare for the common man in my community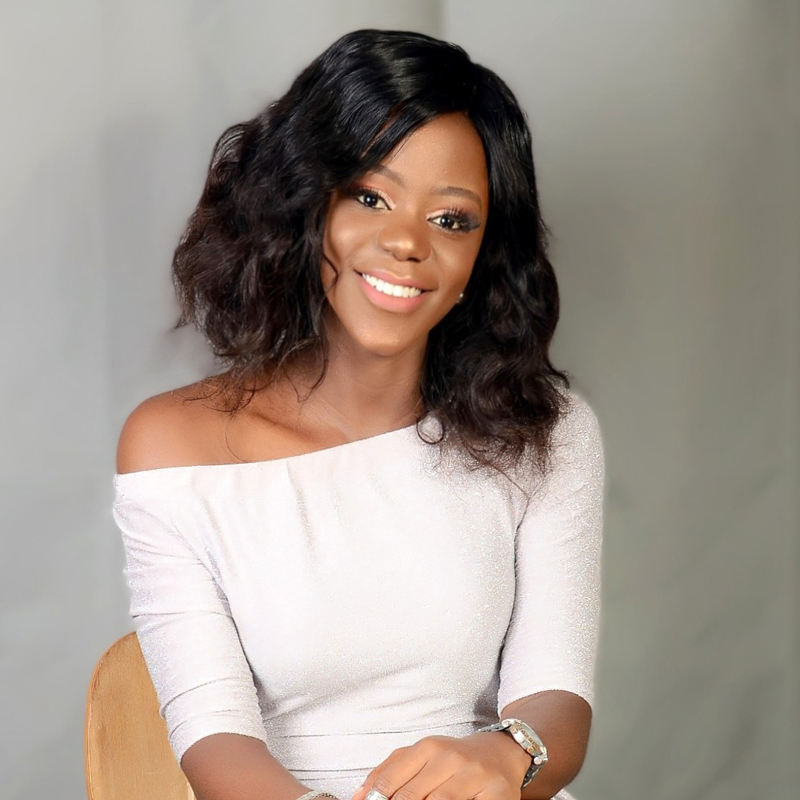 ---
I am a public health enthusiast. I focus on educating girls in general and sexual health. I have been able to effectively reach out to teenage girls in my community and educate them on vital aspects such as menstrual hygiene, female genital mutilation, domestic violence, rape, and drug abuse. My interest in women and girls' health was spurred by the illicit exploitation of the girl child in my community.
I am a member of the Medical Women's Association of Nigeria and Standing Committee on Sexual and Reproductive Health including HIV/AIDS. These bodies have provided me with the platform to reach out to young girls through seminars, workshops, and outreach programs where awareness is being raised around issues relating to the health and wellbeing of the girl child. These programs work to equip the girl child with the necessary tools to properly harness her potential and be a positive member of society.
I am skilled in teamwork, prompt intervention, and leadership. My first degree is a B.Sc in Biochemistry and I am currently working on my MB.BS in medicine. In the near future, I hope to be able to successfully establish a platform where the girl child is thoroughly groomed to be a better version of herself. My teenage experiences have particularly inspired me to focus on the girl child. While growing up, I battled with low self-esteem. It was a tough one because I always felt I had nothing to offer to society. I sought counsel from female professionals and older friends. These people made me see the better part of myself. So, I strongly believe as a female medical professional, I will be a source of inspiration and a mentor to the girl child to boost her confidence and initiate the zeal to be better and stronger.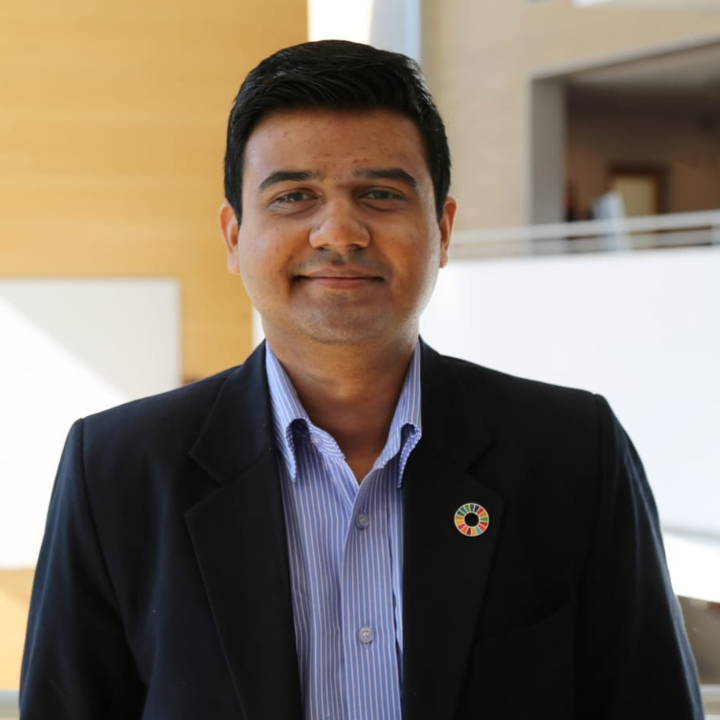 ---
Sidhartha conducted his thesis research and analysis on the subject of "How can India and China improve their deteriorating political relationship in the light of improving economic and cultural relationship?" in September 2017. Also in 2017, he developed a report on "SDG Localization in China and relevance of SDG Indicators at the county level." For his Master of Public Administration in International Development (MID), his thesis focused on the implementation of the Sustainable Development Goals in China: "Can Sustainable Goals be fully implemented in China?"
He co-authored an article titled "Resilient Health Systems" with Dr. Manisha Verma, the Additional Director General (Media and Communications) in Ministry of Health and Family Welfare, Government of India. This article was published in the June 2020 edition of the highly acclaimed monthly magazine namely "Yojana."
He co-authored an article titled "Multidimensional Poverty Index" with Dr. Rakesh Kumar, Chief Advisor, Population Services International (PSI). This article was published in the December 2020 edition of the highly acclaimed monthly magazine namely "Yojana."
He co-authored an article titled "Mapping of Household Surveys to Measure Barriers to Access to Maternal and Child Health Services in India" with Dr. Shivam Gupta, Priyanka Das, Arindam Das and P.R. Sodani. This article was published in the "March 2021- Volume 23, Issue 1" of the Journal of Health Management under the SAGE Journals Portfolio.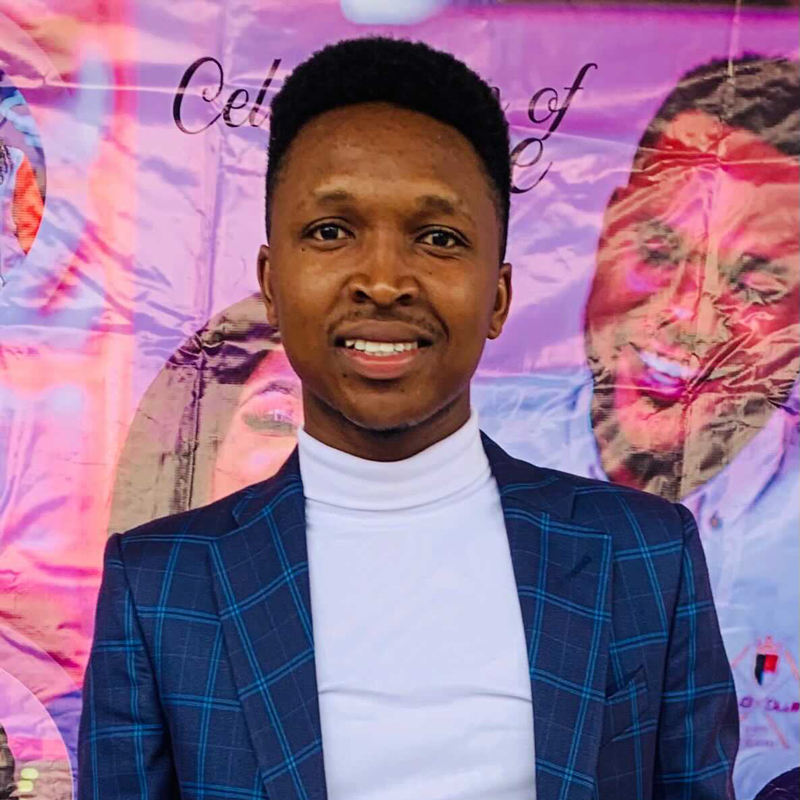 ---
While growing up I had some encounters that made me realize that people don't seek medical attention when needed, on one of those encounters, I came across an elderly woman who slumped while returning from the market far away from her home. I eventually helped her home. She was not feeling fine and could not afford medical treatment and still had to go to the market so that she could feed herself.
As a doctor-in-training, I encounter a lot of people who seek medical treatment only when the illness becomes severe due to factors such as the inability to afford medical bills, misconceptions about healthcare, or simply ignorance. However, I am determined to change this narrative.
I am a medical student and public health volunteer whose aim is to improve lives and create positive change in my society through the advancement of our health care system.
I have gone on several outreach programs organized by the Christian Medical and Dental Association and the Nigerian Medical Students' Association. We give free medical tests and treatments to people living in specific rural communities, lectures on personal hygiene and healthy lifestyle to secondary school students and other programs whose aim is to create awareness in the general population about health-related issues in my community such as malaria and Lassa fever.
My goal is to set up a nongovernmental organization that will make health care affordable and accessible to the less privileged alongside those in the rural community and as well harness my skills and potentials to improve the lives of those in my community.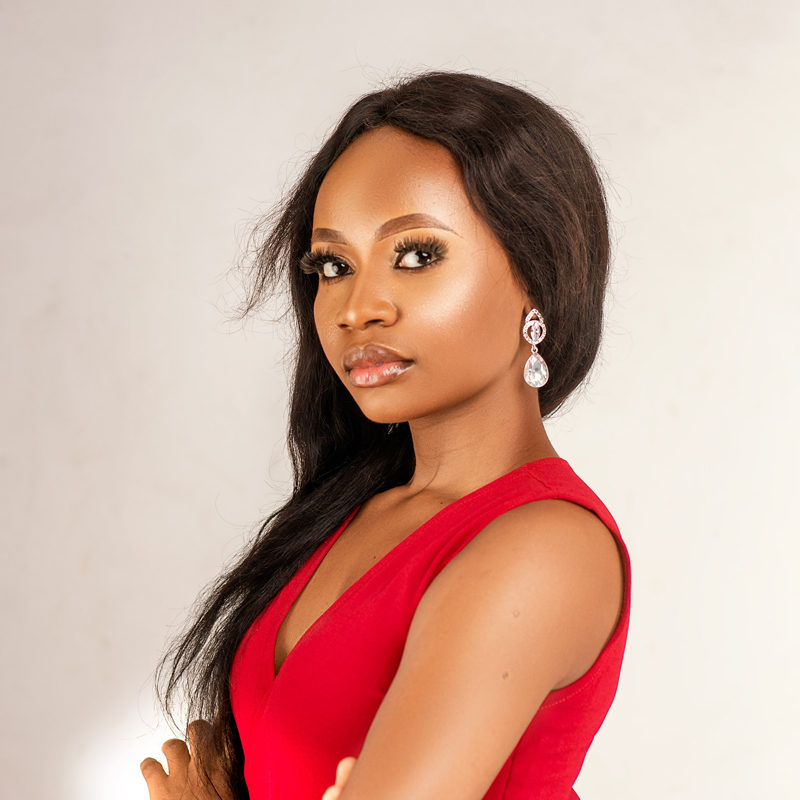 ---
I am a Doctor-in-training at Irrua Specialist Teaching Hospital (ISTH), a co-founder at Parkers Mobile Clinic and a public health advocate.
As a Nigerian who is passionate about improving the health care system in my Country, I have worked with notable organizations like Nigerian Medical Students Association (NIMSA), The Medvocacy Initiative for Africa (TMI Africa) and Women at Risk International Foundation (WARIF) by organizing medical outreaches, health seminars and social media health awareness campaigns.
I am currently a co-founder at Parkers Mobile Clinic, a health care organization focused on solving the problem of poor accessibility to quality healthcare services. We provide home healthcare delivery services to indigent communities especially in rural areas.
I am a fourth year Medical Student at Ambrose Alli University, Ekpoma and I am enthusiastic about exploring my passion for public health.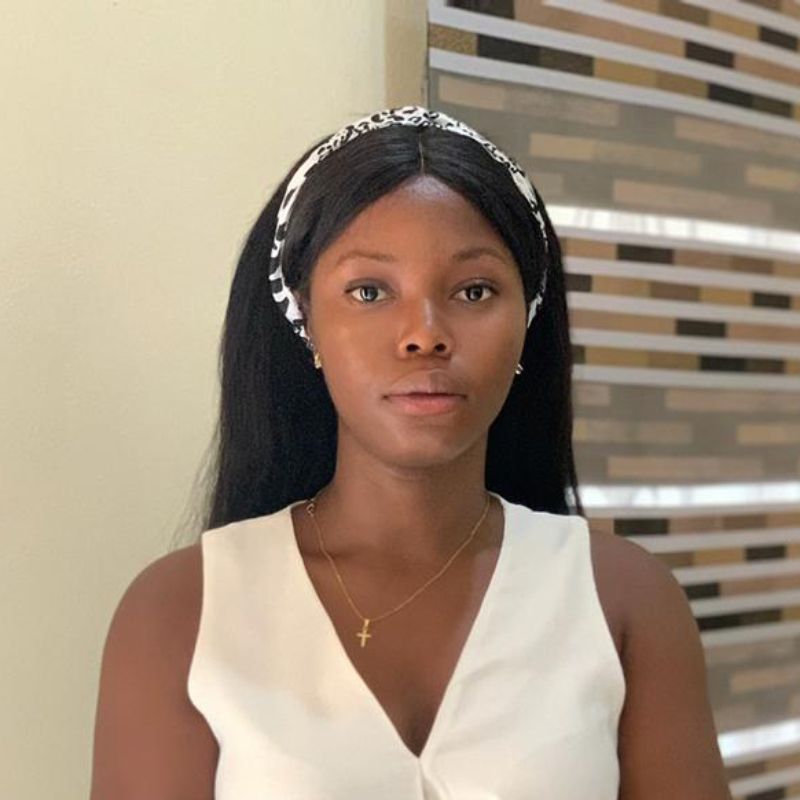 ---
As a medical student who grew up in the rural setting, my experiences have fueled my passion for community and youth development. My zeal to eradicate ignorance and poverty, has compelled me to participate in outreaches, seminars, and community visitations. I also believe in using storytelling as a tool to change culture. I have had the opportunity to teach in my town for four years before medical school and I have also been teaching while in medical school. I believe that knowledge is the first step on the path to change and storytelling is a promising tool to share knowledge.
I am patient, dedicated, hardworking and compassionate. I have also demonstrated ability to speak before groups and communicate with people of diverse socioeconomic and ethnic origin. I am a content writer, harnessing the advantage of various social media platforms. My interests are community development, entrepreneurship, leadership, research, youth development, healthcare management, health policy, and investigative journalism.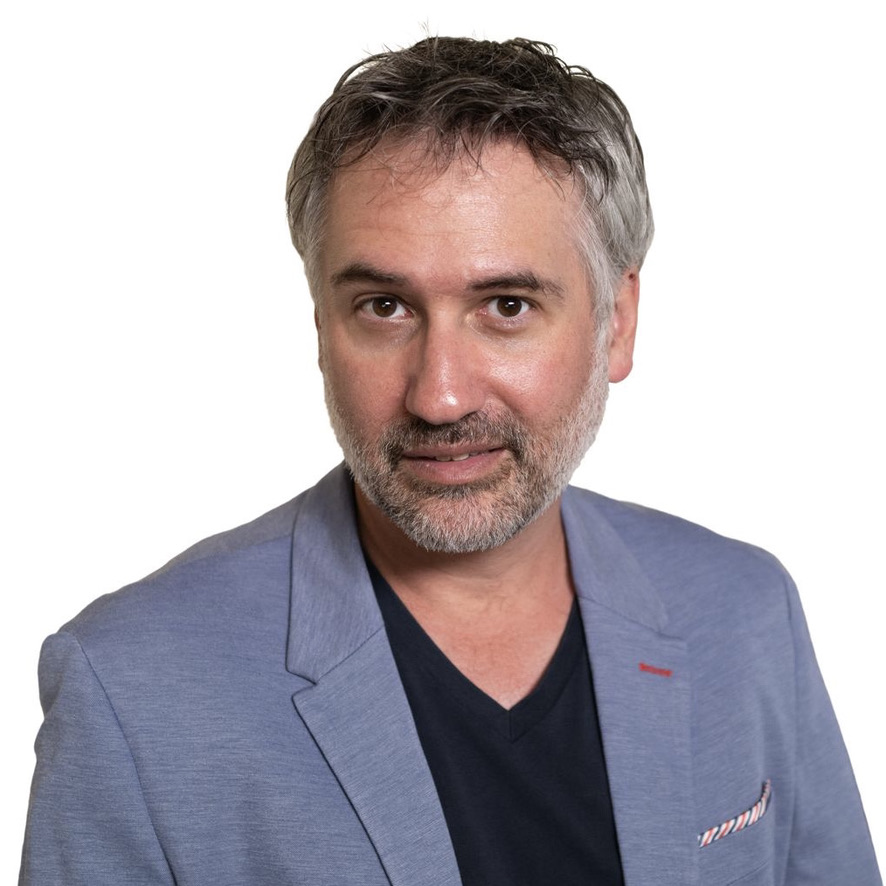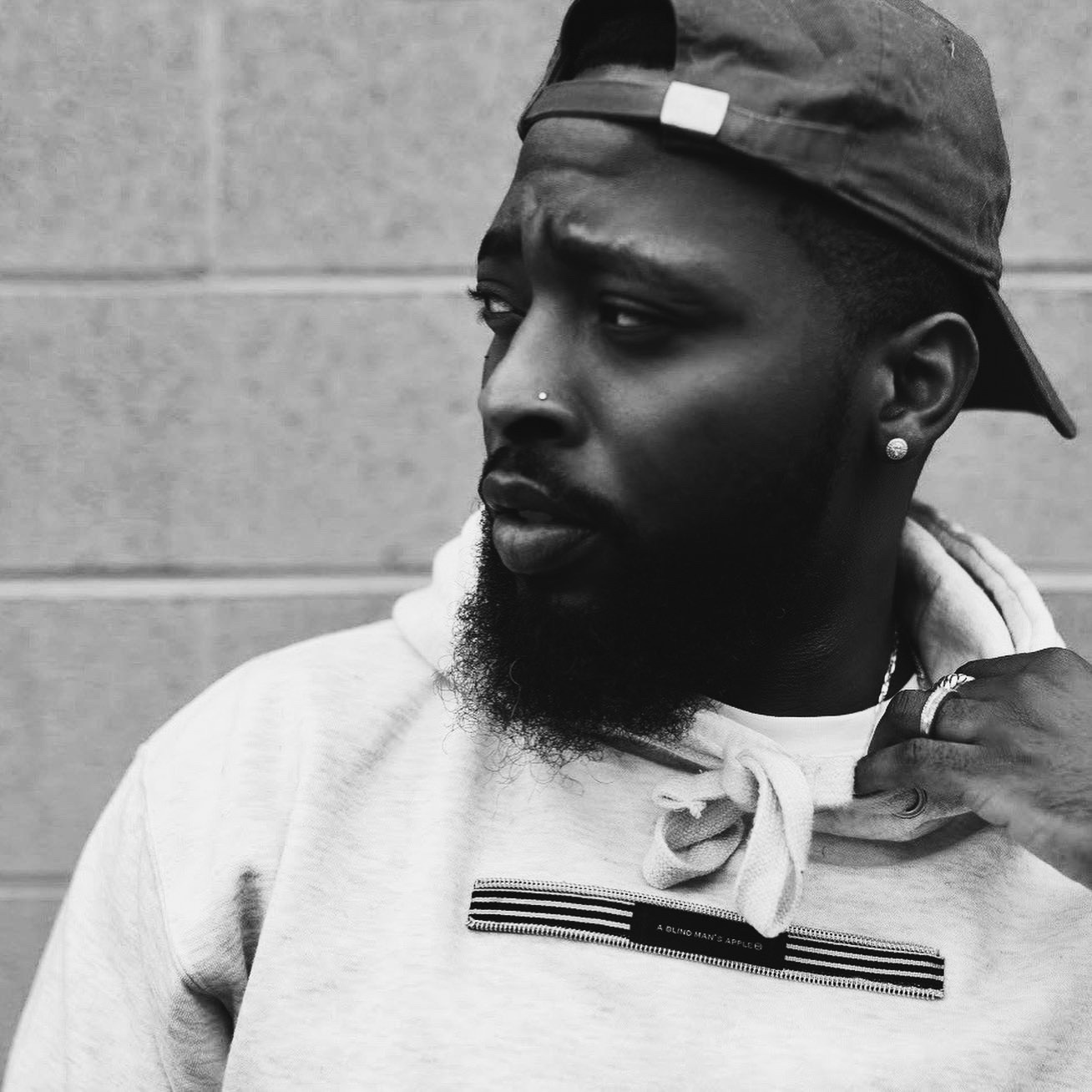 ---
Enoch Oladimeji Olajide is a Nigerian-American creative, businessman, sound alchemist, record producer, fashion designer, and overall Light-worker. As a descendant of the Yoruba tribe, instruments like the talking drum, gongs, conga, flutes, etc., were influential on him at a very young age. These influences later left him with a great recipe and taste in music.
On the road to self-discovery, Olajide moved to the United States during his early teens. Then later joined the United States Navy, where he amassed myriad diverse experiences and powerful life lessons. Now a veteran and a father of two, Enoch continues to transcend into his higher self/ consciousness through meditation and mindfulness. Amidst the ascension came forth his talents and divine purpose in this lifetime.
As a light-worker who uses his superb creative abilities to help transmute, uplift the Earth's frequency. He splatters inspirations from the Divine into his music and arts, leaving a trail of positive emotions and high vibrations.
The magnitude of Enoch Olajide's accomplishment both physically and spiritually has elevated him to the level of a Grandmaster. Because as of right now, he is sitting on the shoulders of giants.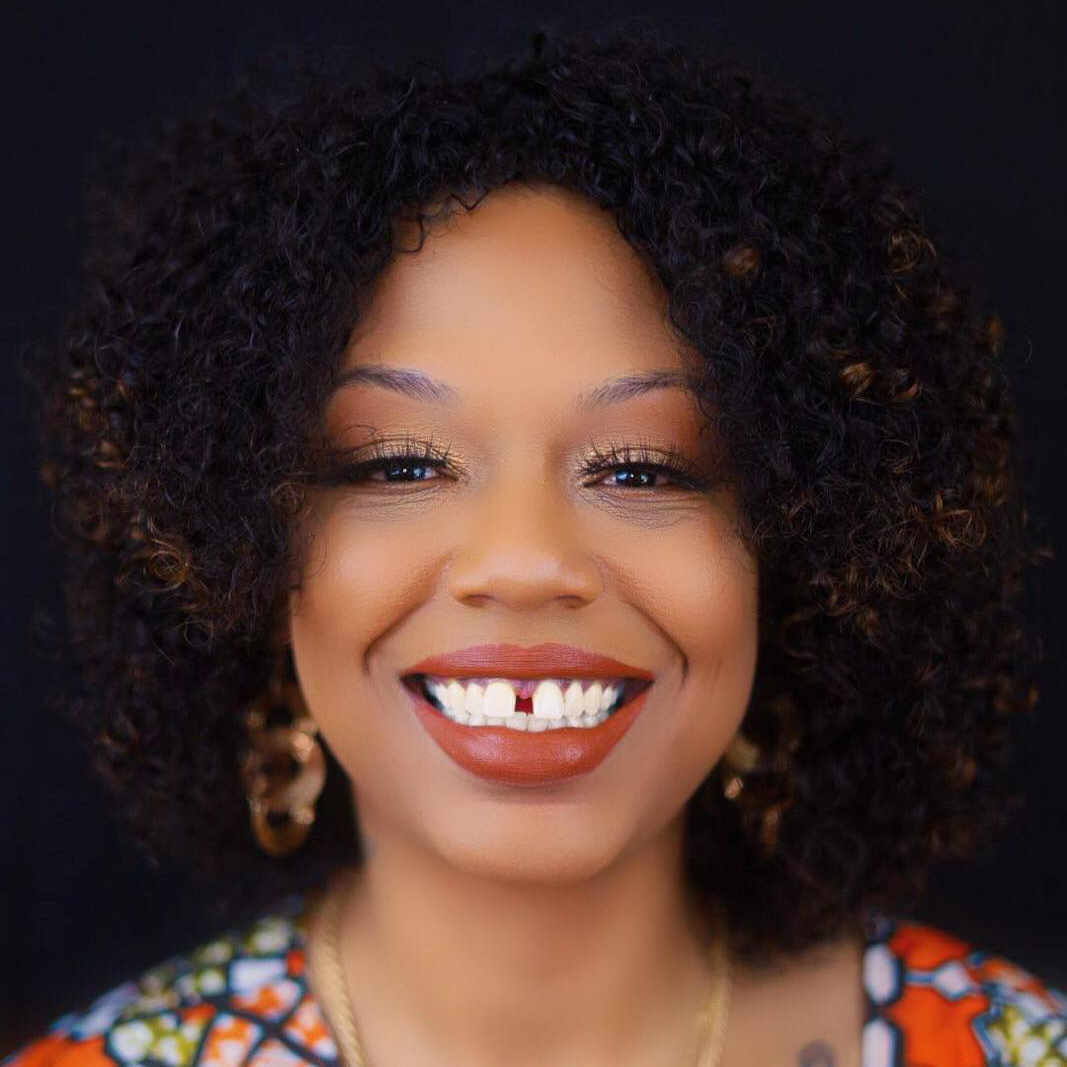 ---
Terricina L. Jackson has the knowledge, experience, and commitment to service all of her clientele. Whether you are looking for a Career Placement Specialist or Employment Services ( interview skill building, application training, job training, job placement, job support, resume building, etc.), 90 Day New Hire support, Virtual Assistant Training & Staffing, 1099 Independent Contractor Consulting, Executive Business Administration Services, Website Design Services, Graphic Design Services, Social Media Management, and/or Database Management she offers an impressive portfolio of professional consulting services that are completely customizable to compliment your vision.
From implementing new career strategies to ultra-efficient work processes, Terricina is ready to tackle any challenge and put you on the path to success. Since 2013, she has helped her clients by delivering services that transform the way they do business. And with her longevity, she's learned that business consulting is not a numbers game — it's a relationship-building business. That's why she has put an emphasis on listening, guiding and matching. With a team of experts she offers tailor-made solutions to meet your individual needs. She works with leading organizations, and has developed a reputation as a local expert.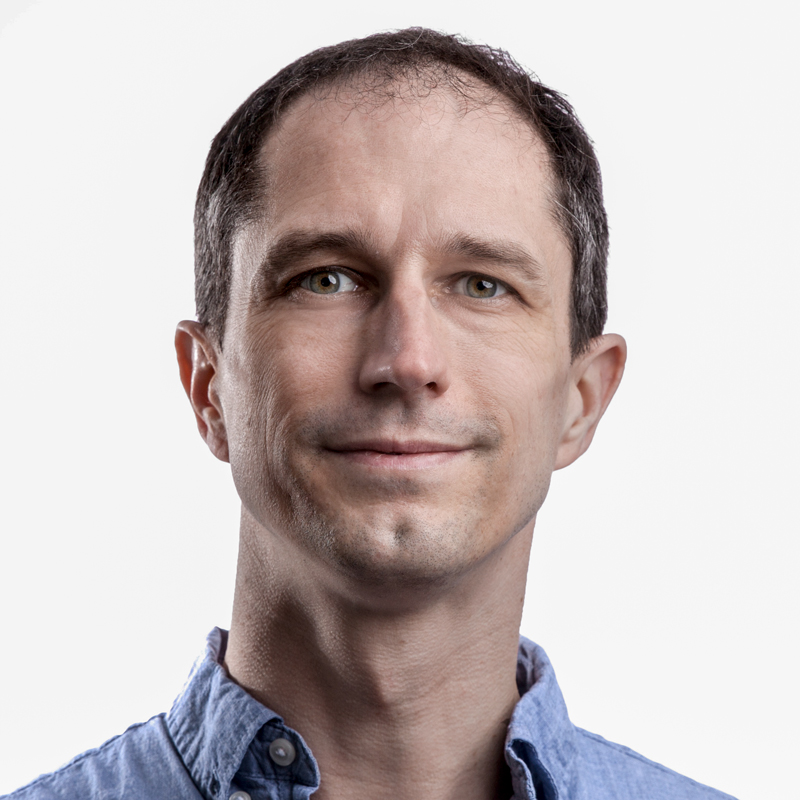 videographer/photographer
---
I am a storyteller that uses photography and videography to deliver those stories. I specialize in commercial and editorial work and love bringing out the personality and character of everyone I photograph and film. My style generally consists of clean, professional-looking images and video with sharp lighting and compelling compositions.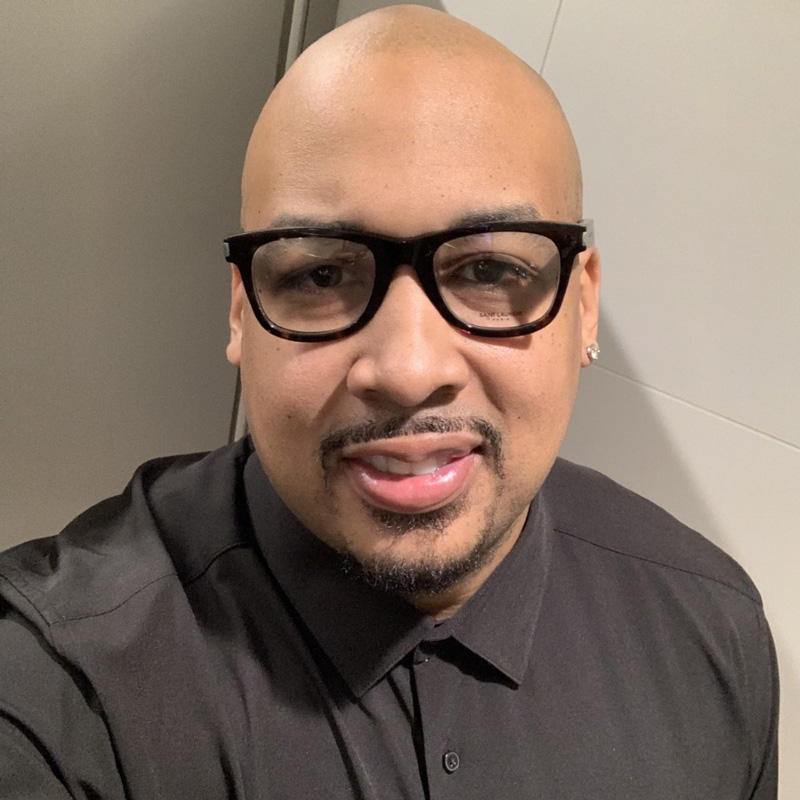 ---
Vonn comes to the organization with 20+ years of IT experience working with and supporting small businesses, universities and multiple global organizations. His background is in systems design, configuration and support for networks environments of 20 to over 8 thousand users. His mission is to continuously use technology to enhance and support the collaborative work efforts in an ever-changing world.
Vonn's superior qualities include his attention to detail, relentless troubleshooting and resolution planning skills, and excellent professionalism. Vonn studied and earned a Bachelor of Science degree from Bowie State University and is a Microsoft Certified Professional. Vonn has a signature saying to describe his passion for the IT field, "I turned my hobby into a career and that has been the best decision of my life. I get to help people and play with technology all day. Work doesn't get much better than that!"
Stay up to date with our latest news and events.
Be the first to hear about the latest trends in the Urban Health Community, Institute 360 training, and upcoming networking opportunities.