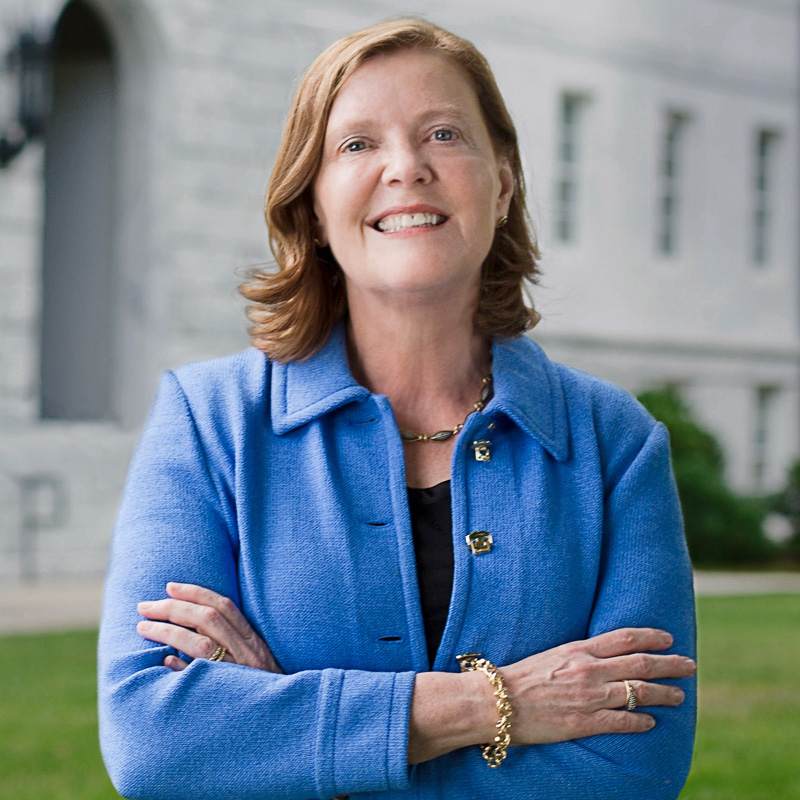 Claire E. Sterk, PhD
Chair
---
Claire serves as Emory University's President Emerita. She is a strategic leader with the capacity to design and execute tactical plans that drive exceptional outcomes. In her 25-year career at Emory University, she delineated the enterprise's brand positioning as a global leading research university, with an integrated, comprehensive health system; created and implemented a disciplined enterprise-wide strategic plan; and delivered business formation and growth, combined with investment portfolio restructuring, that resulted in new cross-enterprise/sector business streams based on strategic synergies. She leveraged her extensive personal background in higher education, health care/public health and social sciences to position Emory as a global leader in higher education as well as the health care sector, strengthened the enterprise corporate finances, enhanced efficiencies across operating units, and built internal and external stakeholder alliances. In her previous role at Emory, Claire was Executive Vice President for Academic Affairs and Provost, a direct report to the President and considered second in the chain of command with a focus on internal affairs. She also holds the title of Charles Howard Candler Professor of Public Health.
Claire has maintained a high professional profile throughout her career. For example, as an elected member of the American Academy of Arts and Sciences and the National Academy of Medicine. She also is a member of the Council on Foreign Relations. Claire has served in a number of civic roles including as a trustee for The Carter Center, the Hambidge Center for Arts and Sciences, and the Woodruff Center for the Arts. She serves as board director for the Metro Atlanta Chamber, the Georgia Research Alliance, the Committee for Atlanta Progress, and the American Association of Universities (AAU). In addition, she is an in-demand speaker on topics such as higher education, public health and health policy, ethics, crisis management, managing diversity, women in leadership, talent development, technology/artificial intelligence, public-private partnerships, and globalization. She has authored three books and published more than 150 articles, chapters and reports. Her academic research was supported by over $35M in external funding.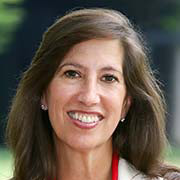 ---
Paige Alexander joined The Carter Center as chief executive officer in June 2020.
Alexander has had a distinguished global development career, with over two decades of experience spanning the government and nonprofit sectors. She has held senior leadership positions at two regional bureaus of the United States Agency for International Development (USAID), covering missions and development programs in 25 countries.
Between 1993 and 2001, Alexander was USAID's deputy for the Europe region with a focus on immediate post-conflict reconstruction in the Balkans. She held several roles in the Bureau for Europe and the Newly Independent States Task Force, including chief of staff, acting director for the Democracy and Governance Office, deputy director of the Bosnia Task Force, and country desk officer. After leaving for 10 years to work in a leadership role in the nonprofit sector, Alexander returned to USAID in 2011 in the Senate-confirmed position of assistant administrator for Europe and Eurasia; in 2015, she was again confirmed to lead the Middle East and North Africa (MENA) Bureau, overseeing 1,000 employees, programs in 12 countries, and more than $1.4 billion in annual funding.
Between her assignments with USAID, Alexander was senior vice president and European founder/president of IREX (2001-2010), an international civil society, democracy, and education nonprofit organization. From 2017 until her appointment to The Carter Center, she served as executive director of the European Cooperative for Rural Development (EUCORD) in Brussels and Amsterdam, working to bring market-led solutions to marginalized farmers in Africa to sustainably improve the livelihoods of families and communities.
Earlier, Alexander was associate director of Project Liberty at Harvard University's John F. Kennedy School of Government (1992-1993) and a consultant to institutions including the C.S. Mott Foundation, the Rockefeller Brothers Fund, and the Open Society Institute in Prague. She has served on many global boards and committees, including the advisory boards for World Learning and IREX. Alexander currently serves on the boards of the Romanian-American Foundation, the World Affairs Council of Atlanta, the ADL Southeast Region, and as a member of several human rights organizations.
Alexander earned a bachelor's degree in organizational communication and social psychology from Tulane University Newcomb College in 1988.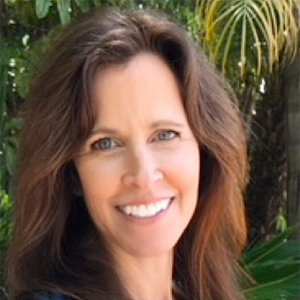 ---
Sharon Allen is the co-founder and Executive Director of World Telehealth Initiative (WTI). As a recognized leader in international philanthropic telehealth, Sharon is often invited to speak at notable conferences, including American Telehealth Association, the White House Telehealth Innovation Summit, Nigeria's Healthcare Today - Keynote, MENA Telehealth Conference, Telehealth Innovator's Forum, AAFP Global Health Summit, and more. She has traveled extensively to understand the needs of low-resourced healthcare clinics and hospitals worldwide. Under her leadership, WTI has developed an innovative model that leverages remote philanthropic physicians to provide sustainable medical expertise via telehealth. Since its founding in 2017, WTI has established remote specialist care and training to onsite providers in 18 under-served communities throughout the world.
Sharon has been selected to serve on the World Health Organization Digital Health Board of Advisors and Roster of Experts. She is currently working with WHO on their Telehealth Roadmap for the Underserved.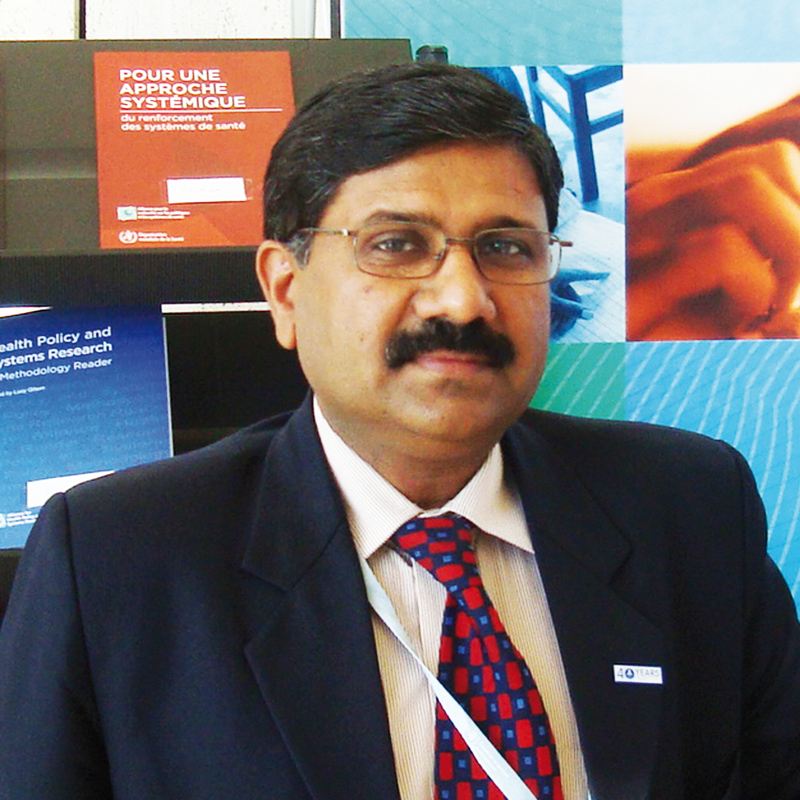 Rakesh Kumar, MD
Fellow - Global Health Leadership Programme
London School of Hygiene & Tropical Medicine
---
Trained as a Doctor of Medicine (MD) at the All-India Institute of Medical Sciences, New Delhi, Dr. Kumar has been a member of the prestigious Indian Administrative Service since 1992. He has held several senior positions in India such as Secretary to the State Government; Joint Secretary, Ministry of Health & Family Welfare, Govt of India leading the largest Reproductive, Maternal, Newborn, Child, and Adolescent Health (RMNCAH) portfolio globally and Chief Advisor of UNDP India.
His seminal achievements include- establishment of 6 new AIIMS (medical & research institutes of eminence) in India; successfully leading the polio eradication (2014), maternal & neonatal tetanus elimination (2015), architect of world's largest immunization program-Mission Indradhanush (Rainbow); conceived and implemented electronic vaccine intelligence network (eVIN); introduction of five new vaccines (Rotavirus vaccine, Inactivated Polio vaccine, Measles-Rubella vaccine, Pneumococcal Conjugate Vaccine and Pentavalent vaccine); development of India's Newborn Action Plan (INAP) in 2014; curator of 'Call to Action Summit' on preventable U5 mortality jointly organized by USAID India and Ethiopia in 2015; and adoption of high impact interventions under RMNCAH including preventable maternal, newborn and child deaths in India. His pioneering work and policy decisions around maternal and newborn health have helped achieving a record decline in maternal and child mortality in India.
He is recipient of several prestigious fellowships and awards such as fellowship by National Neonatology Forum (NNF); Indian Academy of Pediatrics (IAP); the SKOCH Challenger Award, the highest civilian award by an independent organization for his contribution to public health in India and South-East Asian Public Health Education Institutions Network (SEAPHEIN) Leadership Award for his contribution to public health in the WHO's South-East Asia Region. London School of Hygiene & Tropical Medicine has chosen him as a Gates Fellow for the prestigious Fellowship in Global Health Leadership (2019) program. He has been an expert member of Strategic Advisory Group of Experts (SAGE) on MNTE at WHO Geneva, and Regional technical Advisor of WHO-SEARO on validation of PPTCT of HIV in Thailand. He has authored several research papers in peer-reviewed journals and penned down Op-Eds in prestigious newspapers in India.
He has a long experience of working with Government of India at senior policy-making level including Ministry of Health, Senior Deputy Director General of Indian Council of Medical Research (ICMR) and UN agencies (UNICEF and UNDP) including Chief Advisor to UNDP India, where he led the development agenda-SDGs & State Outreach in India as the most senior national official of United Nations in India. He also holds the prestigious position of Advisor to Hon'ble CM of Uttarakhand State, Expert Member of the Advisory Board to Excellency-Governor of Rajasthan state, Strategy Advisor to the Rotary International's CALMED program in UK and Principal Advisor to Global Health Alliance, UK. Currently, he is the Chief Advisor to Population Services International, India and leading the USAID-funded flagship Urban Health Initiative (Samagra) in India.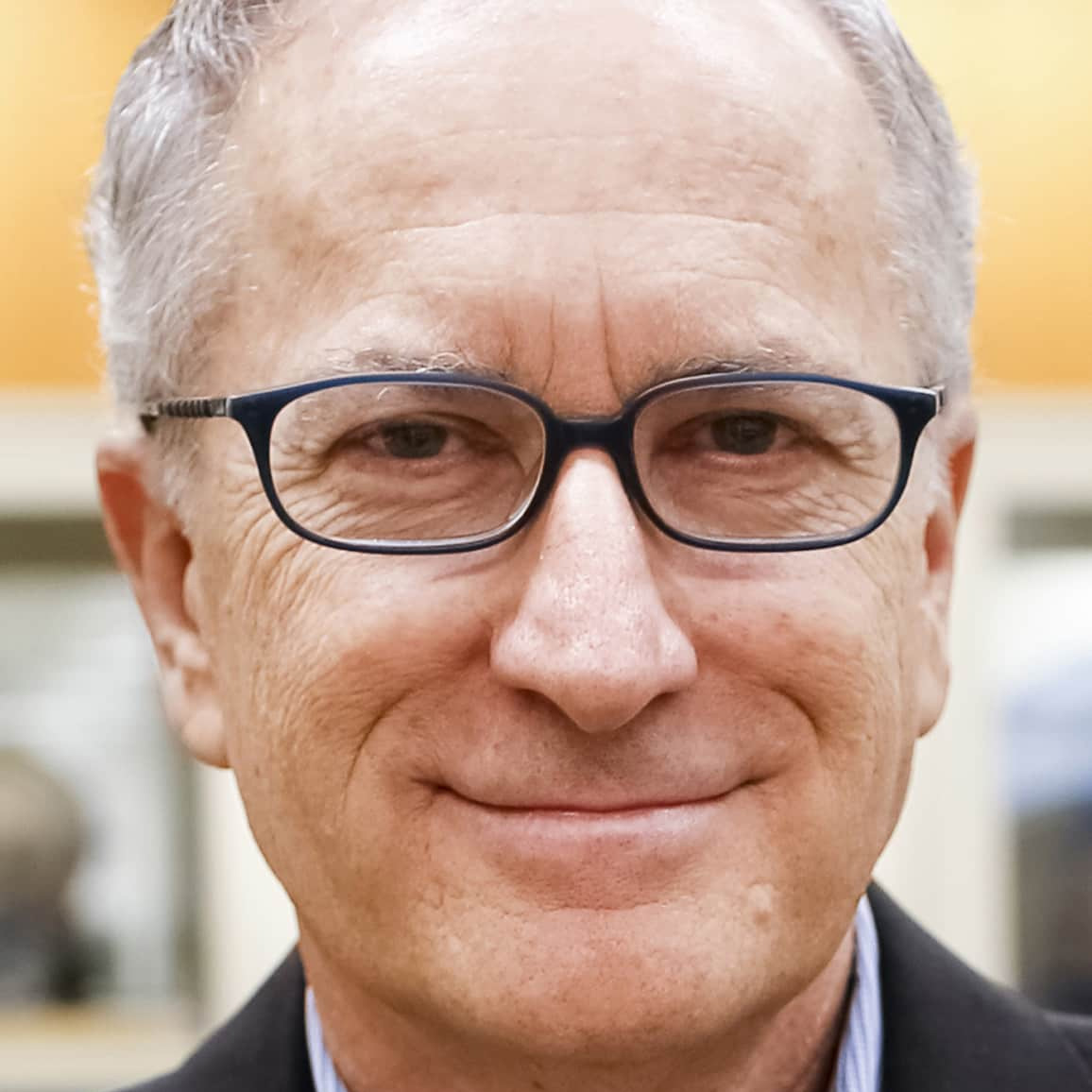 ---
As the Executive Director of the American Association of Geographers (AAG) from 2003-2019, Douglas Richardson led a highly successful renewal of the organization. He greatly expanded its membership and international footprint, developed dynamic and wide-ranging new research initiatives, and built strong academic, publishing, and financial foundations for the AAG, and for geography's future.
Prior to joining the AAG, Dr. Richardson founded and was the president of GeoResearch, Inc., a scientific research firm that developed and patented the world's first real-time space-time interactive GPS/GIS functionality, which has transformed the ways in which geospatial data and geographic information is now collected, experienced, mapped, and used within geography and other disciplines, and in society at large. The concepts, technologies and innovations pioneered by Richardson and GeoResearch are now ubiquitous and at the heart of a wide array of real-time interactive mapping, navigation, mobile computing and consumer devices such as cell phones, and location-based business applications. They also have become central to the real-time management of day-to-day core operations of large-scale governmental entities, corporations, and international NGOs.
Richardson sold his company and its core patents in 1998, and has since continued to develop the field of real-time space-time integration in geography and GIScience through international and interdisciplinary geospatial research in areas such as health, sustainable environmental and economic development, human rights, coupled human-natural systems, and more recently the integration of spatial concepts, data, and analysis in the humanities and social sciences.
Stay up to date with our latest news and events.
Be the first to hear about the latest trends in the Urban Health Community, Institute 360 training, and upcoming networking opportunities.