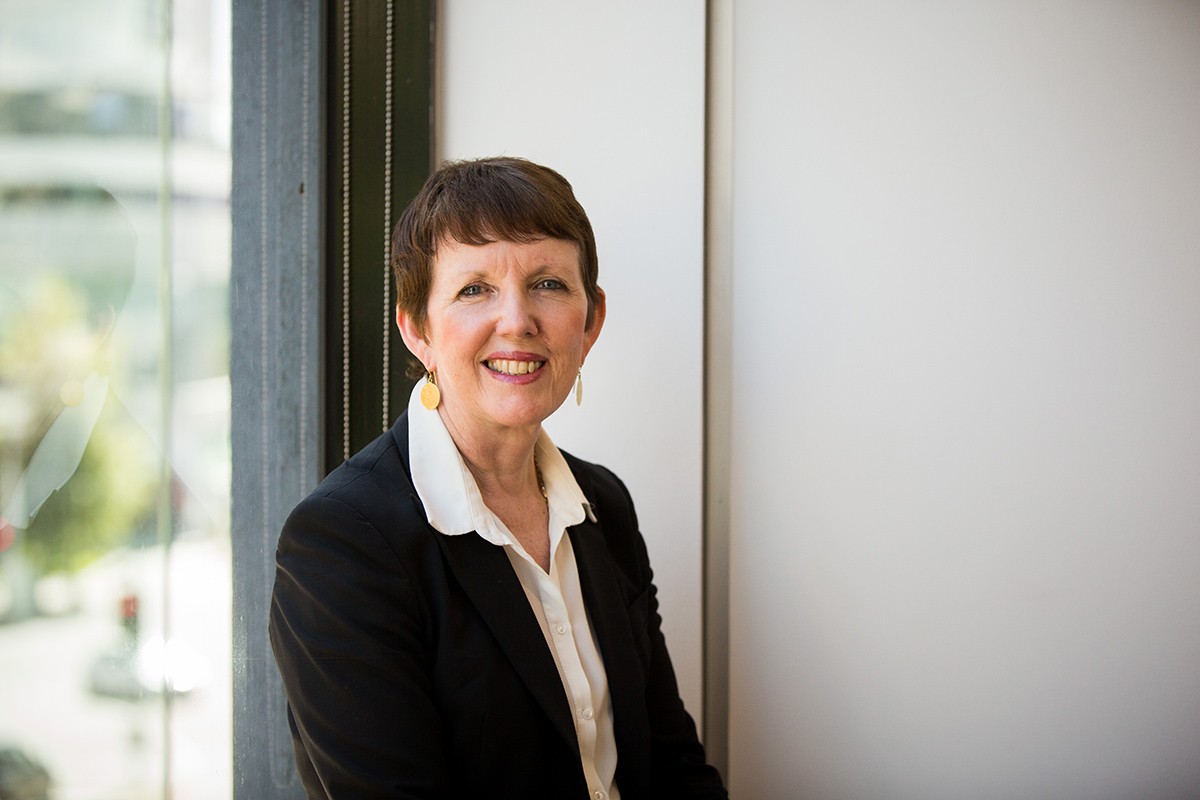 Professor Giles-Corti speaks getting researchers to think differently about how we do research. If you want to change cities and influence health, you really have to influence the policy environment.
Professor Giles-Corti is a public health academic and has been working in the built environment and health space for two decades. Most of her research is with sectors outside of health – urban planners, landscape architects, etc. She is really pleased to see that the health sector is getting into the built environment and health area. Her work has been focused on creating evidence for thinkers and actors outside of health to influence policy and practice. She describes her efforts as a very interesting journey. The evidence-base has been important for sustaining multi-sector partnerships.
When Professor Giles-Corti refers to the health sector, she is focused on the use of the health budgets less on the health care system and more on health promotion, disease prevention, and the environment. She feels that the health sector's role in asking the other sectors to create conditions for doing health has been late coming. That is partly because we haven't had the quantitative evidence. It has taken a long time to get the evidence. There has been a lot of sophisticated conversations going on over the last year and when we need to change cities we need to use natural experiments. That is increasingly valued. We are creating this wonderful multidisciplinary database on interventions and associations in focusing on the role of cities in diseases in general.
Professor Giles highlights the fact that researchers must find innovative ways in which to influence policy. She stresses the importance of creating change in cities by influencing the policy environment. This can be achieved through collaborative dialogues in which researchers engage policy makers and practitioners with researchers in innovative ways for generating policy-relevant research. Such research should be co-designed and resonate with the people you are trying to influence. This can be very exciting applied scientific work – applying innovative techniques focused on a particular problem that a city is trying to solve.
Professor Billie Giles-Corti is a Distinguished Professor at RMIT University and Director of its Urban Futures Enabling Capability Platform.
She is a National Health and Medical Research Council (NHMRC) Senior Principal Research Fellow and directs the Centre for Urban Research's Healthy Liveable Cities Research Group at RMIT's Centre for Urban Research. Prior to joining RMIT in 2017, she was a Redmond Barry Distinguished Professor at the University of Melbourne and Director of the McCaughey VicHealth Community Wellbeing Unit.
For over two decades, Billie and a multi-disciplinary research team have been studying the impact of the built environment on health and wellbeing. She currently leads an NHMRC Centre of Research Excellence in Healthy Liveable Communities established in 2014; which works closely with local, national and global policy-makers and practitioners. She is a Chief Investigator on the NHMRC Australian Prevention Partnership Centre, responsible for working with sectors outside of health; and leads a National Liveability Study funded by TAPPC. She is also the Liveability Lead for The Clean Air and Urban Landscapes Hub, which is supported through funding from the Australian Government's National Environmental Science Programme and her team is currently mapping policy-relevant urban liveability indicators across all Australian capital cities.